Restaurants in Park City You Won't Find Anywhere Else
Park City, Utah, is one of the prettiest towns in the United States according to Forbes Traveler Magazine. It is known for its beautiful ski slopes, but there is nothing like skiing that will build an appetite; luckily Park City is not lacking in great restaurants. People visit Park City to ski and have a great time but one of the fun things to do in Park City is to find some restaurants you aren't likely to find anywhere else in the world.
The Butcher Chophouse and Bar
The Butcher Chophouse and Bar is good. How can you tell? Many of the customers on any given night are locals who get tired of shtick really quickly—they go where food is consistently good and fairly priced—that's Butcher Chophouse and Bar. Steaks, seafood with a décor of dark wood, and an overall western feel, all combine to make this restaurant and bar a great place to visit.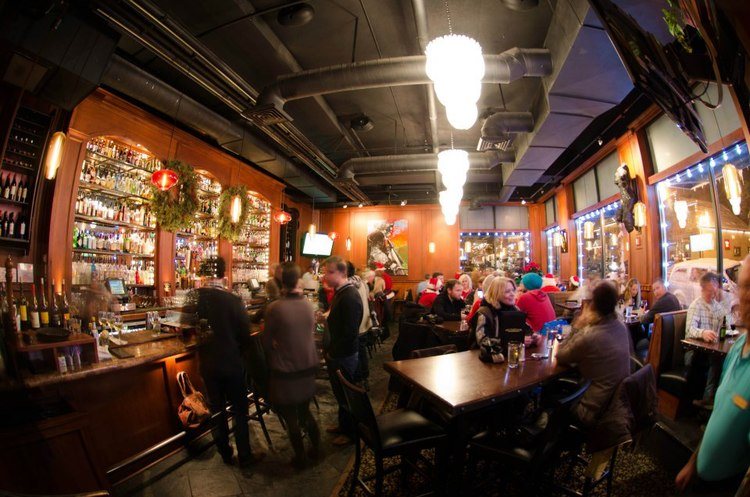 Riverhorse on Main
Riverhorse on Main is a luxury restaurant with its own celebrity chef, Seth Adams. It's also packed with history. If you're coming to Utah, why not experience the history this restaurant's atmosphere provides, with great food to boot. The setting is beautiful, the service is world-class, and whether you want an intimate and cozy setting, or a larger space, this is your place to eat.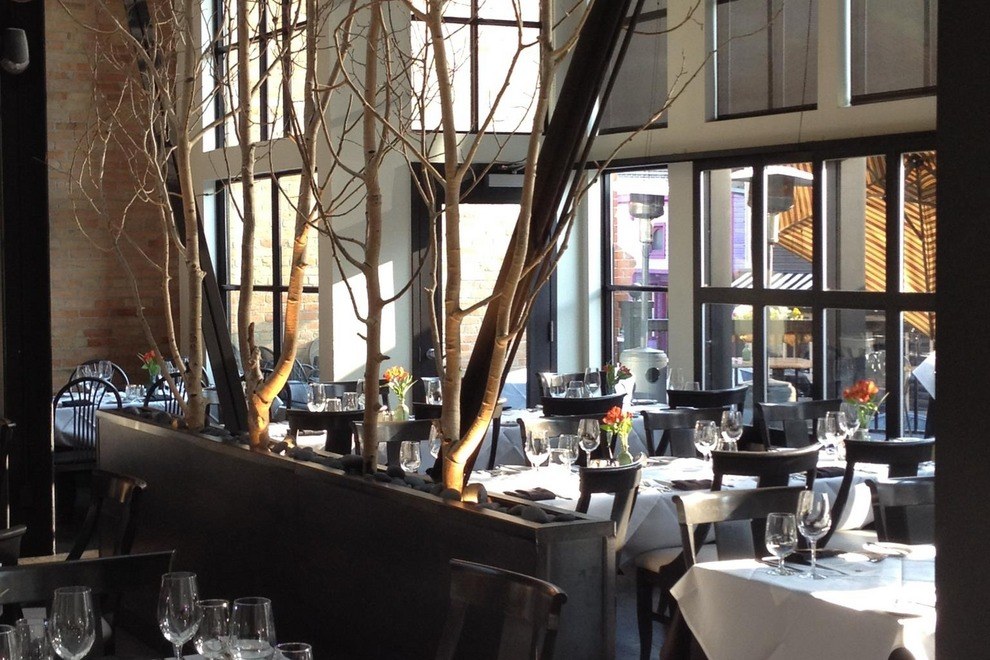 The Royal Street Café
The Royal Street Café is located right on the slopes in Deer Valley which is a very fun place to ski, and of course the Royal Street Café has great food that will satisfy any pallet, young or old. Whether you're coming to ski or sight see, this restaurant puts you in the middle of it.

High West Distillery & Saloon
High West Distillery & Saloon is a ski-in saloon which serves its famous country pot pie, as well as a caribou sausage roll, among other great dishes. And as the name implies, choose from many an option of whiskey, bourbon, and other hard drinks to enjoy along with your meal.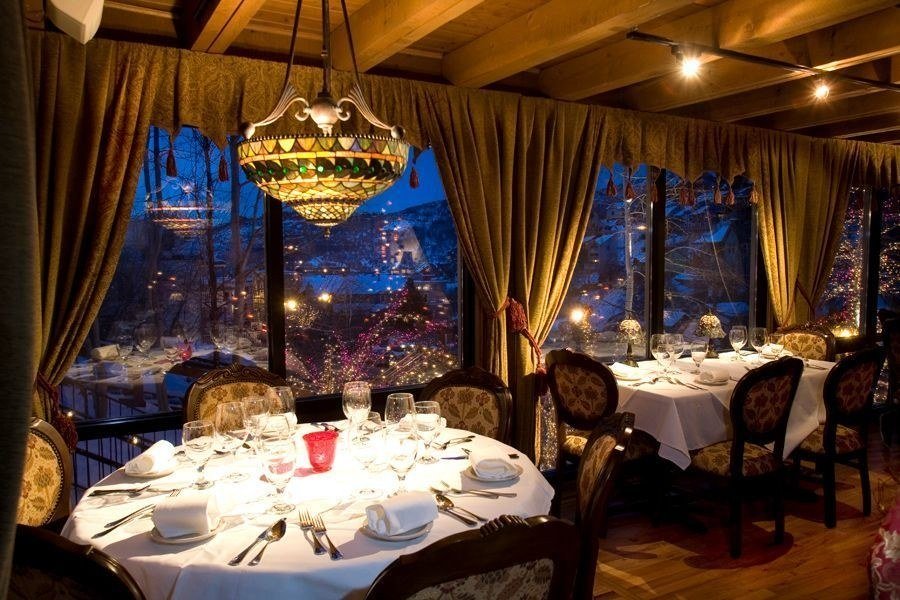 The No Name Saloon & Grill
The No Name Saloon & Grill is a joint located in a 1905 mission building that was once home to the Utah Independent Telephone Company. The décor has been called random vintage crap, with some taxidermy, rusty outboard motors, old sleds, and more old-timy drab saloon stuff. The food is great, with some wonderful artichoke dip, and burgers, and just about anything else you might want to try.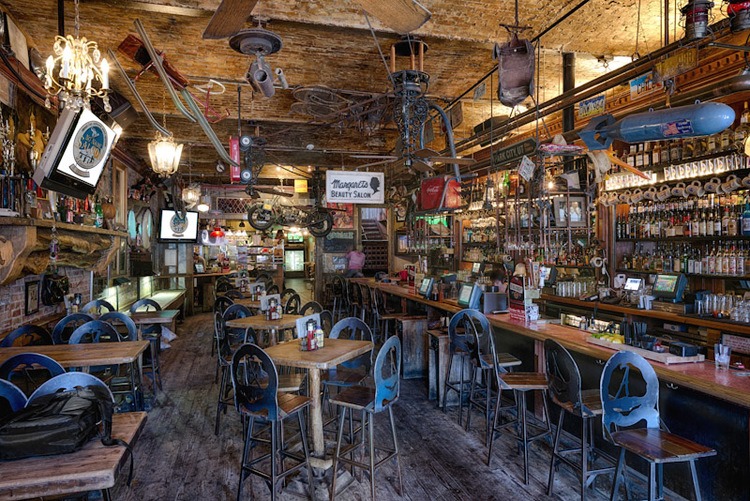 Yuki Yama Sushi
Yuki Yama Sushi is the destination for great sushi. Most don't think Park City and think sushi, but seriously, after a visit here, you will forever think of Park City, Utah when you think great sushi and ramen. Yuki Yama Sushi has great food, excellent sushi chefs, and servers who know how to treat customers.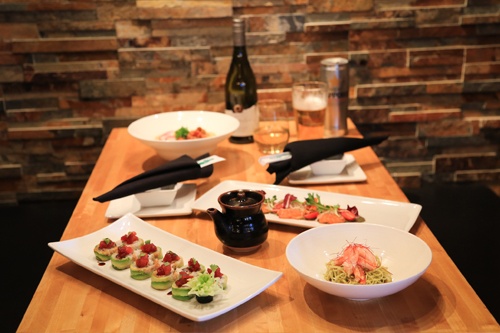 Collie's Sports Bar & Grill
Collie's Sports Bar & Grill is a great place to watch the game while you're skiing in the area. Why not, life doesn't stop while you're here, and Collie's offers everything you need in a sports bar including awesome sandwiches and other food, and it is right off the slopes. This is the kind of place you'll go to visit and chat. The food, the beer, and atmosphere will make you want to sit around and watch the game, but also the other skiers, as all are having a great time at Collie's Sports Bar & Grill.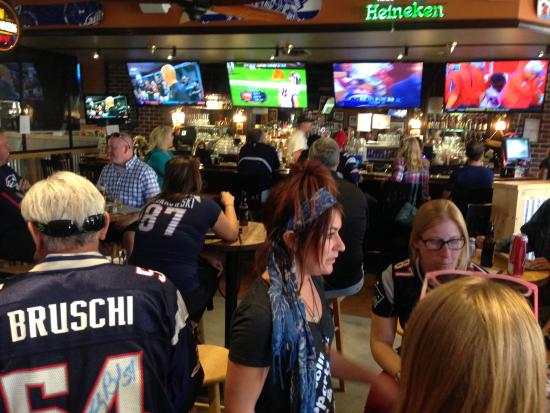 Davanza's
Davanza's is called funky and it's definitely not a traditional place to get a bite to eat. Davanza's has thousands of vintage beer cans as décor, and then there's the meatball parm, buffalo chicken, and better than you can believe philly cheesesteaks. This is the kind of place you'll look for an excuse to eat at, every chance you get while you're in Park City.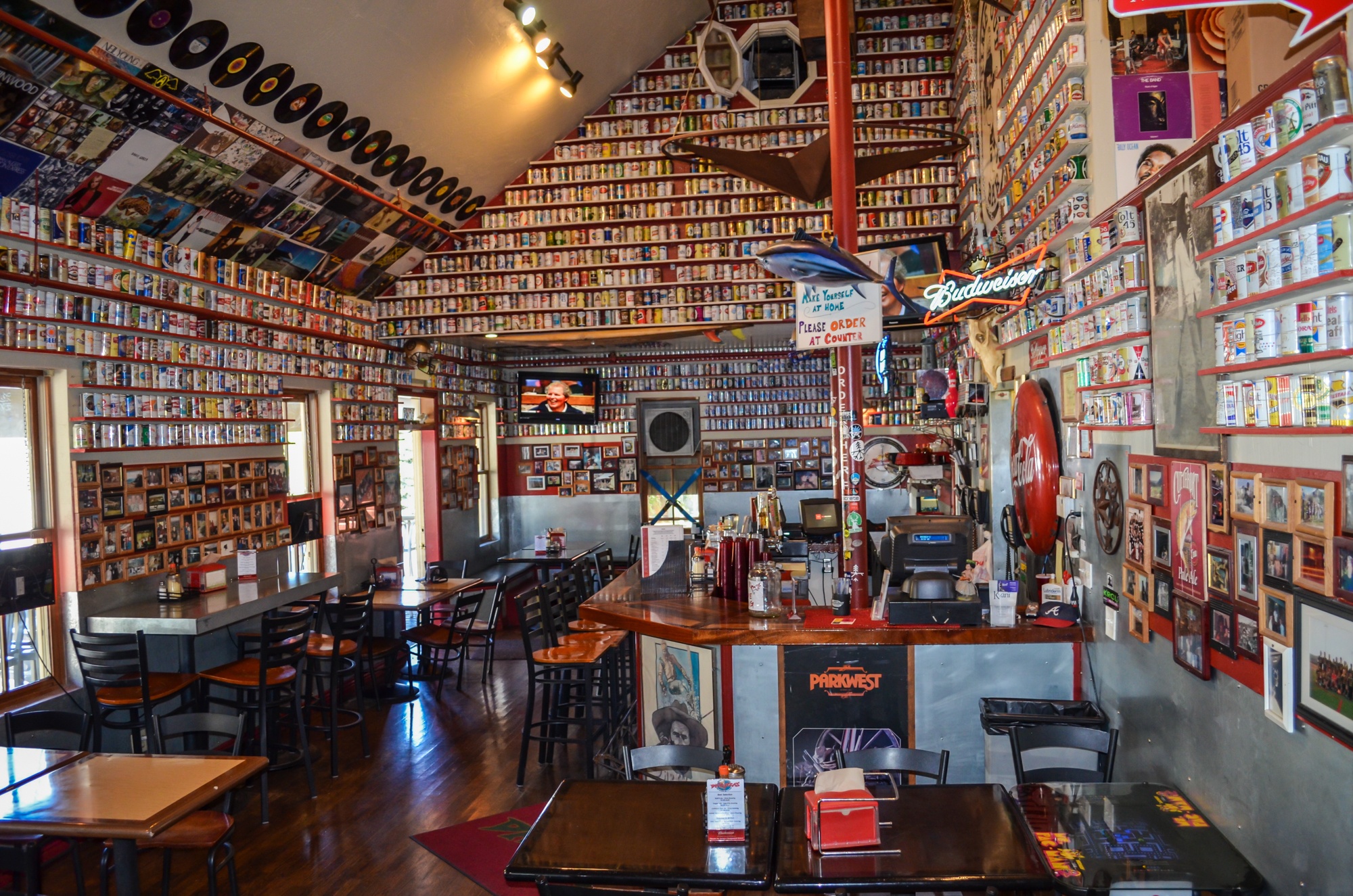 Park City is a beautiful town and sits in one of the most memorable spots on earth. Come for the skiing, but remember you'll have many restaurants to choose from while you are here too. And when you come to Park City, let Adobe Park City help find a great place to stay while you're here. You'll create some great memories on the slopes, at one of our luxury rentals, and make some gastronomic memories at the local restaurants.