Winter & Ski Season 2022/2023
News & Updates
To help you plan your winter getaway to the mountains, we're sharing local news & updates from the ski resorts, Sundance Film Festival, and other winter events & activities as they become available, so you can book & stay with confidence and an abundance of adventures right outside your door!
To start planning your winter adventure, browse our portfolio or call one of our local reservation specialists at
(435) 571-0334
to customize your trip today!
Vail Resorts - Winter 22/23
PARK CITY LIFT TICKETS
2022/23 PASSES ON SALE
The Epic Pass offers unlimited skiing to Park City Mountain with no blackout dates. The Epic Pass also provides access to 80 resorts worldwide with unrestricted access to 20 of those resorts including Park City Mountain. Epic Day Pass offers access to the mountain on flexible days for up to 65% Off compared to lift tickets.
>> Epic Passes
​LAST CHANCE FOR 2 BUDDY TICKETS IS MAY 30
The highest discounted tickets to share with friends and family. Set pricing throughout the season.
SKI WITH A FRIEND TICKETS
Offer included with certain passes purchased at any point before the season begins. Pass Holders will receive 6 Ski With A Friend Tickets to share with friends and family.
Epic FlexPay Payment Plan
Pay at your own pace with New Epic FlexPay. Spread the cost of your pass over low monthly payments all while enjoying the slopes at world-class resorts coast to coast. Easy Application & Quick Decision · No Late Fees · No Prepayment Penalties
HOW TO PAY WITH EPIC FLEXPAY
1. PICK YOUR PASS AND CHOOSE EPIC FLEXPAY AT CHECKOUT
2. SELECT 3, 6, 9 OR 12-MONTH PAYMENT TERMS*
3. WITH EASY AUTO PAY THERE ARE NO PAYMENT DATES TO REMEMBER
*Restrictions and exclusions apply. See Terms and Conditions
here
.
LIFT UPGRADES
The projects within Epic Lift Upgrade will reduce lift line wait times, giving you more time to learn new skills, explore new terrain, and discover new peaks. Read on to learn more!
Silverlode 8-Person Lift
Vail Resorts' first-ever high-speed 8-person chair will replace an existing 6-person chair, increasing uphill capacity by 20% and reducing wait times at a critical spot to circulate guests on mountain.
Eagle Lift
A high-speed 6-person chair with a new alignment and mid-station will replace the existing Eagle lift, significantly reducing crowding and wait times, and improving the guest experience, especially for beginner skiers and ski and ride school guests.
Big things are coming when you hit the slopes next year!
Click Here
to learn more.
Park City Ski School
Whether you prefer steep, technical terrain or flat and forgiving slopes, Park City Mountain Resort has a lesson to help you sharpen your skills and explore the mountain with confidence.
>> Park City Ski School
Epic Passholders Information
Don't delay and purchase your lift tickets now to ensure your spot on the slopes. Book with confidence. If your plans change, your lift ticket is refundable. See below for more information.
>> Click Here
for Epic Coverage Information
The rewards don't end when the snowmelts. Now, 2021/22 Epic Pass Holders can reap the winter Epic Mountain Rewards they know and love all summer long. Kick back, relax and save 20% on food, ski school, and rentals. Plus, get summer lift access and save on activities, such as golf and bike rentals.
>> Click Here
for Epic Mountain Rewards
Deer Valley - Winter 22/23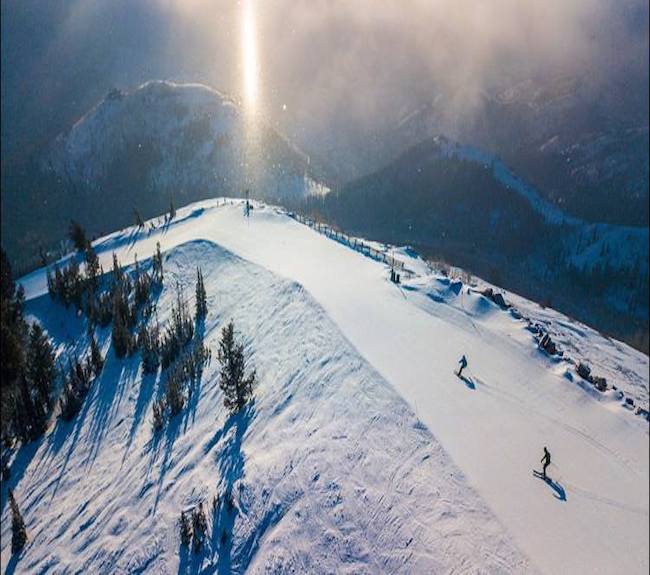 DEER VALLEY LIFT TICKETS
To help you make the most of your ski vacation, Deer Valley limits the number of lift tickets sold each day. During the holidays and busy periods, the resort typically reaches capacity. We strongly recommend our guests pre-purchase tickets online to guarantee access.
Now available!
Self-Service Ticket Pick-Up, expedite your access to the mountain using our self-service ticket printing kiosks when you purchase your tickets online.
>>
Click Here
for Deer Valley Lift Tickets
LIFT TICKETS AVAILABLE FOR PRE-PURCHASE ONLINE:
- Single-day Lift Tickets: A designated day of skiing is available for pre-purchase.
- Multi-day Lift Tickets: Consecutive day lift tickets are available for pre-purchase.
- Military: For active, reserve, honorably discharged or retired U.S. military personnel, their spouse and dependents, will each receive one ticket per designated day, per current military ID, which are available for pre-purchase. Must present valid military ID upon receipt of lift ticket.
- Beginner: (all ages, single-day) Valid on Burns, Snowflake, Silver Lake Express, Viking, Judge and all conveyor lifts only. For skiing on Wide West, Trainer and conveyor lift areas. Please note when purchasing online, select the "All Ages" option.
DEER VALLEY PASSHOLDER INFORMATION
Deer Valley Season, Ikon Pass and Ikon Base Passes, or advance purchase lift tickets are the only way to access the mountain this winter season. Reservations are not currently required for these pass types. For those using daily lift tickets, please purchase online well in advance of your visit to guarantee the best rate and avoid disappointment. Single-day and multi-day lift tickets are available during the winter season for pre-purchase. Tickets will not be available to purchase at the Ticket Office, only online.
>> Deer Valley Resort Passholder Info
Deer Valley Ski School
No matter your ability, no matter your age or experience, the Deer Valley Ski School can elevate your skiing to the next level thanks to Deer Valley's legendary focus on personalized attention and expert instruction.
>> Deer Valley Ski School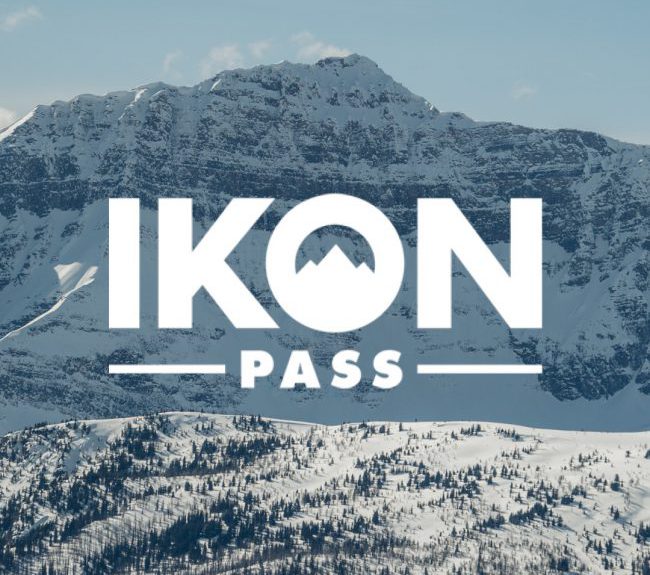 PASSES
IKON PASS
Ski Utah fully! Unlimited access at Solitude Mountain Resort, 7 days at Brighton, 7 days at Deer Valley, 7 shared days between Alta/Snowbird and 7 days at Snowbasin. No blackout dates.
IKON BASE PASS PLUS
Includes blackout dates, but with unlimited access to Solitude Mountain Resort, 5 days at Brighton, 5 days at Snowbird, 5 days at Deer Valley, 5 shared days to Alta/Snowbird and 5 days to Snowbasin.
>>
Unlock
endless ways to play with the Ikon Pass
Blackout dates: Dec 26, 2022 - Dec 31, 2022, Jan 14 / 2023 - Jan 15, 2023, Feb 18, 2023 / Feb 19, 2023
RENEWAL DISCOUNT

21/22 Ikon Pass holders can claim up to $100 USD in discounts when they renew their pass for the 22/23 winter season.

CHILD PASS DISCOUNT

Save up to $200 USD total on two child passes with the purchase of one adult Ikon Pass, Ikon Base Plus Pass, or Ikon Base Pass.

PAY OVER TIME
Ikon Pass offers a convenient payment option with Affirm*. Lock in an Ikon Pass or local season pass for as low as $0 down and 0% APR. Select Affirm at checkout and choose to split the payments over 3, 6, or 12 months.
*Payment plan available for a limited time only. Payment plan available in the U.S. and all U.S. territories. Eligibility based on $50 USD minimum cart value and individual credit approval. Online sales only.
*Restrictions and exclusions apply. See Terms and Conditions
here
.
Ski Utah Winter 22/23 Information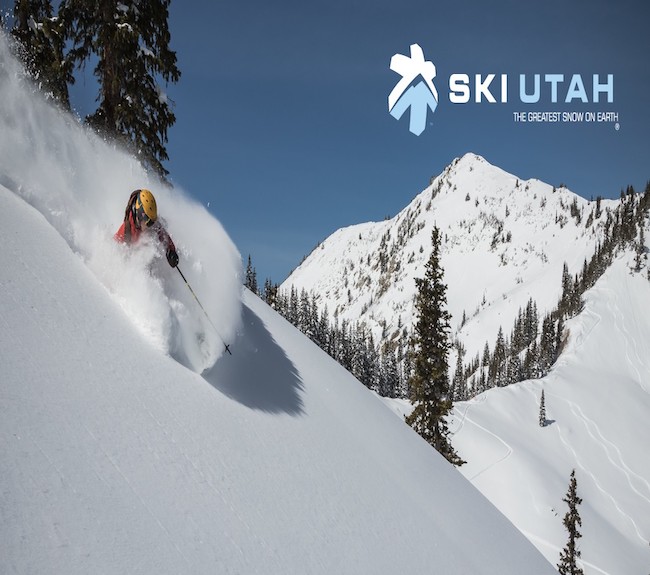 Utah's mountain resorts have created streamlined operations, consistent safety guidelines and unparalleled pass options and assurances to help you plan ahead and navigate skiing in Utah. Be sure to plan ahead, read your ski resort's guidelines and restrictions ahead of time. If we all work together, we can have a great ski season here in Utah.
SKI UTAH INFORMATION
If you plan to go skiing or riding during your stay with us in Park City, be sure to plan ahead, read your ski resort's guidelines and restrictions ahead of time, and cooperate with resort staff! If we all work together, we can have a great ski season here in Utah. We can't wait to welcome you.
>> Ski Utah Info
Check Back Soon for More Updates
We'll continue to add local news & updates for winter 2022/23 as it becomes available, so check back again soon!
Start planning your winter adventure today!
Browse our portfolio
or call one of our local reservation specialists at
(435) 571-0334
to customize your trip.
For more local updates & COVID resources,
click here