Winter & Ski Season 2021/2022
News & Updates
Winter is coming, Park City is open, and the countdown to opening day of a much anticipated ski season is officially on! With protections & protocols in place locally, throughout our resorts and other businesses & organizations, but the resorts will be ready and adapt to whatever measures are in place at the time and there certainly will be no shortage of fun, adventure, relaxation & the opportunity to create those cherished memories you're seeking!
To help you plan your winter getaway to the mountains, we're sharing local news & updates from the ski resorts, Sundance Film Festival, and other winter events & activities as they become available, so you can book & stay with confidence and an abundance of adventures right outside your door!
To start planning your winter adventure, browse our portfolio or call one of our local reservation specialists at (435) 571-0334 to customize your trip today!
And remember, by booking your next ski vacation with Abode Luxury Rentals
you will receive a $300 Delta voucher for your trip!
Vail Resorts Winter 21/22 Operations Plan
Passholders & Ski School Information
Nothing excites us more than welcoming skiers and riders back to our mountains this winter for an Experience of a Lifetime. Safety is the cornerstone of that experience and, this season, our unrivaled commitment to the safety of our guests, employees and our communities takes on more importance than ever. We're working tirelessly - all season long - to provide peace of mind and predictability for a successful season from start to finish.

Park City Mountain Resort estimated Winter Season: November 19, 2021 - April 12, 2022
PARK CITY LIFT TICKETS
Lift tickets for winter 21/22 season will be available for purchase online starting late summer. In the meantime, explore Epic Day Pass for up to 68% savings compared to Lift Tickets. In order to help you stay safe, the standard lift tickets are only available for purchase online this season. Lift tickets are limited this season, so lock in your days early to secure your spot on the mountain.
>>
Click Here for Vail Resort Lift Tickets
LIMITED HOLIDAYS LIFT TICKETS

Please be aware that Vail Resorts will be limiting lift ticket sales during three popular holiday periods to ensure the best possible guest experience this season.

Lift ticket availability will be limited on:
Christmas & New Year's (Dec. 25-Jan. 2)
Martin Luther King Jr. Day (Jan. 14-17)
President's Day (Feb. 18-27).
If you are visiting during these dates, you are strongly encouraged to purchase your lift access in advance. Lift ticket availability is visible on resort websites.
Alternatively, passes are still available in November. The
Epic Day Pass
provides up to 65% off lift tickets prices. With an Epic Day Pass, you can purchase the number of days you want to visit, from 1-7 days, and decide later when and where to go – without concern of a day selling out. Epic Day Passes are non-refundable, except as provided in Epic Coverage. Pass prices increase Nov. 21.
>>
Click Here for Vail Resort Lift Tickets
Epic Passholders INFORMATION
Don't delay and purchase your lift tickets now to ensure your spot on the slopes. Book with confidence. If your plans change, your lift ticket is refundable. See below for more information.
>>
Click Here for Epic Coverage Information
The rewards don't end when the snowmelts. Now, 2021/22 Epic Pass Holders can reap the winter Epic Mountain Rewards they know and love all summer long. Kick back, relax and save 20% on food, ski school, and rentals. Plus, get summer lift access and save on activities, such as golf and bike rentals.
>>
Click Here for Epic Mountain Rewards Information
Park City Ski School
Whether you prefer steep, technical terrain or flat and forgiving slopes, Park City Mountain Resort has a lesson to help you sharpen your skills and explore the mountain with confidence.
>> Park City Ski School
Cashless Transactions

For guest and employee safety, all transactions will be cashless unless otherwise required by local law. This includes at our restaurants, ski and ride school, and all other points of sale. For the best experience, book and pay online in advance.


EMPLOYEE HEALTH

DAILY EMPLOYEE HEALTH SCREENINGS: All PCMR employees are required to undergo daily health screenings, wear face coverings indoors, regularly wash their hands, and stay home if sick or feeling sick.

EMPLOYEE VACCINATIONS: We will be requiring all of our employees to have COVID-19 vaccinations for their safety and protection as well as the safety and protection of our guests and communities, and in compliance with the recent rules announced under the U.S. Department of Labor's Occupational Safety and Health Administration.


PCMR Commitment to Safety
Face coverings will be required in indoor settings at Park City Mountain Resort, including in our restaurants, lodging properties, restrooms, and retail and rental locations, and on buses. Face coverings will not be required outdoors, in lift lines, or on chairlifts or gondolas, unless required by local public health authorities.
Dining
DINING RESERVATIONS: Like last season, guests will be required to book a reservation to eat at many of our on-mountain restaurants using our Time to Dine reservation service.
DINING VACCINATIONS: Guests ages 12 and over will be required to show proof of COVID-19 vaccinations to dine at our indoor, on-mountain quick-service (cafeteria-style) restaurants.
>> More Winter Operations Details
Deer Valley Winter 21/22 Operations Plan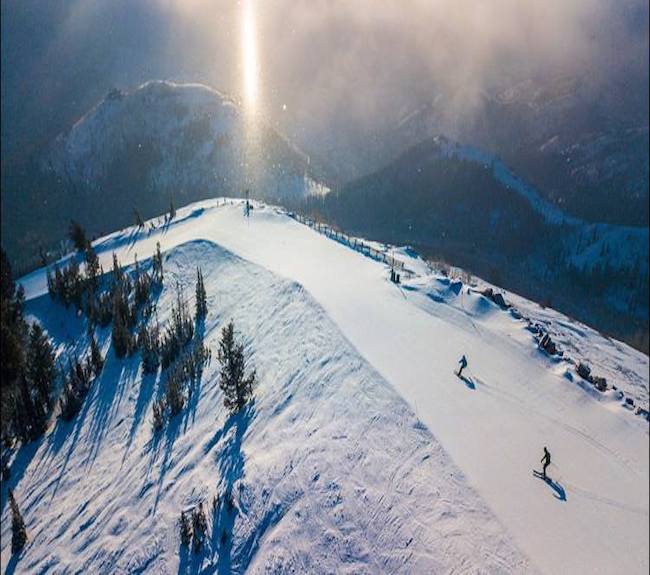 Passholder & Ski School Information
Safety continues to remain of utmost importance to us. Deer Valley's winter operational plans place the health, safety, and well-being of the guests, staff, and community at the forefront. Deer Valley will also continue to monitor and adhere to evolving COVID-19 procedures and guidelines issued by the Centers for Disease Control and Prevention (CDC), the Utah Department of Health and the Summit County Health Department.

Deer Valley Winter Season: December 4, 2021 - April 17, 2022
DEER VALLEY LIFT TICKETS
To help you make the most of your ski vacation, Deer Valley limits the number of lift tickets sold each day. During the holidays and busy periods such as December 19 through January 8, January 14 through 17, February 18 through 27 and March 12 - 27, the resort typically reaches capacity. We strongly recommend our guests pre-purchase tickets online to guarantee access.
Now available!
Self-Service Ticket Pick-Up, expedite your access to the mountain using our self-service ticket printing kiosks when you purchase your tickets online.
>>
Click Here for Deer Valley Lift Tickets
DEER VALLEY PASSHOLDER INFORMATION
Deer Valley Season, Ikon Pass and Ikon Base Passes, or advance purchase lift tickets are the only way to access the mountain this winter season. Reservations are not currently required for these pass types. For those using daily lift tickets, please purchase online well in advance of your visit to guarantee the best rate and avoid disappointment. Single-day and multi-day lift tickets are available during the winter season for pre-purchase. Tickets will not be available to purchase at the Ticket Office, only online.
>> Deer Valley Resort Passholder Info
Deer Valley Ski School
No matter your ability, no matter your age or experience, the Deer Valley Ski School can elevate your skiing to the next level thanks to Deer Valley's legendary focus on personalized attention and expert instruction.
>> Deer Valley Ski School
Face Mask and Covering Guidelines
Indoor:
- All visitors are required to wear a facial covering indoors unless eating or drinking in a designated area.
- Guests must maintain physical distance (6ft/15mins/24hrs) from others whenever practicable.
Outdoors:
- Facial coverings are not required for vaccinated guests outdoors
- Facial coverings are not required for unvaccinated guests outdoors unless physical distancing (6ft/15mins/24hrs) is unable to be maintained
>> More Winter Operations Details
Sundance Film Festival 2022 Operations
A Festival in Utah & Beyond
Utah has been the home of the Sundance Film Festival for close to 40 years and always will be, but the 2022 Festival will extend beyond Utah The Sundance Institute is actively planning to execute the 2022 festival a smaller and socially distanced scale here in Utah, while also extending beyond, with an virtual online home at the center of their planning, making the festival accessible in a way it never has been before.
WHEN & WHERE
Dates of 2022 Sundance Film Festival: January 20, 2022 - January 30, 2022

The 2022 Festival will take place in person and online. The annual program includes dramatic and documentary features and short films; series and episodic content; and New Frontier, showcasing emerging media in the form of multimedia installations, performances, and films. We also host daily filmmaker conversations, panel discussions, and live music events. Since 1985, hundreds of films launched at the Festival have gone on to gain critical acclaim and reach new audiences worldwide.


Health and safety is paramount
Festival Director, Tabitha Jackson said: "As part of our commitment to this community, we will be requiring all participants attending the Festival, or Sundance-affiliated events, in person in Utah to be fully vaccinated. We are providing this information now to ensure that all in-person participants feel comfortable attending, and can adjust their travel plans if needed."


Ski Utah Winter 21/22 Information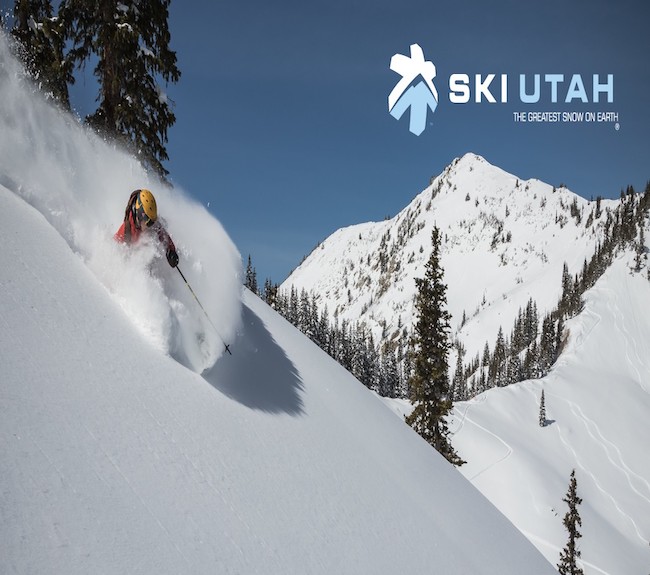 Utah's mountain resorts have created streamlined operations, consistent safety guidelines and unparalleled pass options and assurances to help you plan ahead and navigate skiing in Utah. Be sure to plan ahead, read your ski resort's guidelines and restrictions ahead of time. If we all work together, we can have a great ski season here in Utah.
SKI UTAH INFORMATION
If you plan to go skiing or riding during your stay with us in Park City, be sure to plan ahead, read your ski resort's guidelines and restrictions ahead of time, and cooperate with resort staff! If we all work together, we can have a great ski season here in Utah. We can't wait to welcome you.
>> Ski Utah Info
Check Back Soon for More Updates
We'll continue to add local news & updates for winter 2020/21 as it becomes available, so check back again soon!
Start planning your winter adventure today!
Browse our portfolio
or call one of our local reservation specialists at (435) 571-0334 to customize your trip.
For more local updates & COVID resources,
click here