Winter & Ski Season 2020/2021
News & Updates
Winter is coming, Park City is open, and the countdown to opening day of a much anticipated ski season is officially on! With new protections & protocols in place locally, throughout our resorts and other businesses & organizations, this season is bound to look a bit different than usual, but there certainly will be no shortage of fun, adventure, relaxation & the opportunity to create those cherished memories you're seeking!
To help you plan your winter getaway to the mountains, we're sharing local news & updates from the ski resorts, Sundance Film Festival, and other winter events & activities as they become available, so you can book & stay with confidence and an abundance of adventures right outside your door!
To start planning your winter adventure, browse our portfolio or call one of our local reservation specialists at (435) 571-0334 to customize your trip today!
For more local updates & COVID resources,
click here
Vail Resorts Winter 20/21 Operations Plan
Safety Guidelines, New Reservation System, & Pass Deadlines
Nothing excites us more than welcoming skiers and riders back to our mountains this winter for an Experience of a Lifetime. Safety is the cornerstone of that experience and, this season, our unrivaled commitment to the safety of our guests, employees and our communities takes on more importance than ever. We're working tirelessly - all season long - to provide peace of mind and predictability for a successful season from start to finish.
PARK CITY LIFT TICKETS
Don't delay and purchase your lift tickets now to ensure your spot on the slopes. Book with confidence. If your plans change, your lift ticket is refundable. See below for more information.
>>
Click Here for Deer Valley Lift Tickets
PARK CITY PASSHOLDER RESERVATIONS
For guest safety, Vail will be implementing a new reservation system for the 2020/21 season, giving priority & early season access to pass holders. For guests who want piece of mind that they can secure their desired dates, book your tickets NOW.
Single Day, 4-Day & Season Epic Passes are available for purchase and will allow you to reserve dates for the season, and week-of reservations.
>> Park City Mountain Lift Tickets
>> LEARN MORE about the new Reservation System
Park City Ski School
Whether you prefer steep, technical terrain or flat and forgiving slopes, Park City Mountain Resort has a lesson to help you sharpen your skills and explore the mountain with confidence.
>> Park City Ski School
PARK CITY COVID-19 OPERATIONS
Park City has designed an approach that can remain in place all winter so that you know what to expect and you're not caught off guard. Face coverings are required to access the mountain and in all parts of operations. To allow for physical distancing, PCMR is managing access to their mountains through a reservation system that prioritizes pass holders and by limiting lift ticket sales. They have re-imagined the on-mountain dining and ski and ride school experience to help keep guests safe.
>> Park City Mountain COVID-19 Operations
Deer Valley Winter 20/21 Operations Plan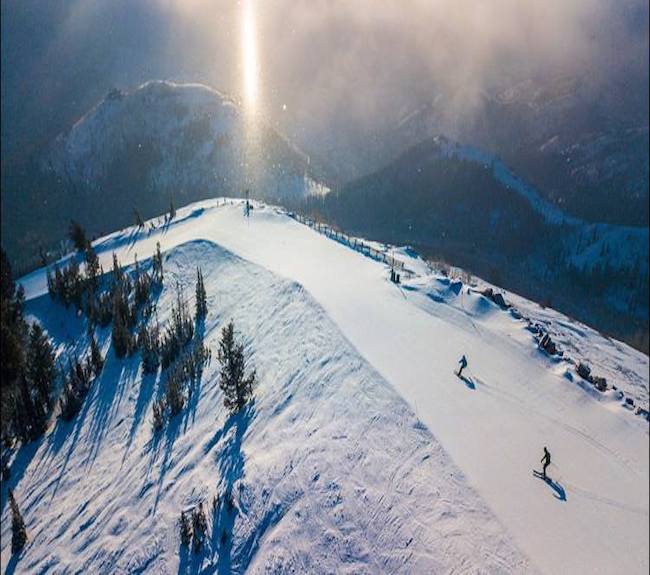 Safety Guidelines, New Reservation System, & Passholder Information
Safety continues to remain of utmost importance to us. Deer Valley's winter operational plans place the health, safety, and well-being of the guests, staff, and community at the forefront. Deer Valley will also continue to monitor and adhere to evolving COVID-19 procedures and guidelines issued by the Centers for Disease Control and Prevention (CDC), the Utah Department of Health and the Summit County Health Department.
DEER VALLEY LIFT TICKETS
To guarantee your spot on the mountain and avoid disappointment, especially if you have booked lessons, rentals or other products. At this time, Deer Valley does not anticipate making walk-up day tickets available, therefore, tickets will not be for sale in the ticket office.
>>
Click Here for Deer Valley Lift Tickets
DEER VALLEY PASSHOLDER INFORMATION
Deer Valley Season, Ikon Pass and Ikon Base Passes, or advance purchase lift tickets are the only way to access the mountain this winter season. Reservations are not currently required for these pass types. For those using daily lift tickets, please purchase online well in advance of your visit to guarantee the best rate and avoid disappointment. Currently, we do not expect walk-up single day tickets to be available during the winter season. Tickets will not be available to purchase at the Ticket Office, only online.
>> Deer Valley Resort Passholder Info
Deer Valley Ski School
No matter your ability, no matter your age or experience, the Deer Valley Ski School can elevate your skiing to the next level thanks to Deer Valley's legendary focus on personalized attention and expert instruction.
>> Deer Valley Ski School
DEER VALLEY COVID-19 OPERATIONS
Deer Valley Resort welcomed their guests back to the slopes on December 5, 2020. While things will feel different during your visit to Deer Valley this winter, their dedication to providing an exceptional guest service experience remains the same. New operations include requiring masks, limited daily capacity, and limited lift occupancy.
>> Deer Valley COVID-19 Operations
Sundance Film Festival 2021 Operations
A New Approach Envisions a Smaller, Socially Distant Festival in Utah & Beyond
Utah has been the home of the Sundance Film Festival for close to 40 years and always will be, but the 2021 Festival will extend beyond Utah The Sundance Institute is actively planning to execute the 2021 festival a smaller and socially distanced scale here in Utah, while also extending beyond Utah, with an virtual online home at the center of their planning, making the festival accessible in a way it never has been before.
TICKETS
Festival Pass: $350, all-inclusive access to all film premieres, Award-Winners, New Frontier, Short Films, and Indie Series programs on demand (only available in the US)

Day Pass: $75, everything available to the Festival Pass, but for a single day (only available in the US)

Single Film Ticket: $17, reserves front row seat for a single firm premiere or available to stream (only available in the US)

Explorer Pass: $25, all Short Films, Indie Series, and New Frontier programs available on demand, all the time

Award Winners Pass: $100, all award-winning films will be available on demand on February 3, Explorer Pass's benefits are also included

All tickets go on sale on January 7, 2021 and can be bought on the Sundance website.


Woodward Park City Winter 20/21 Operations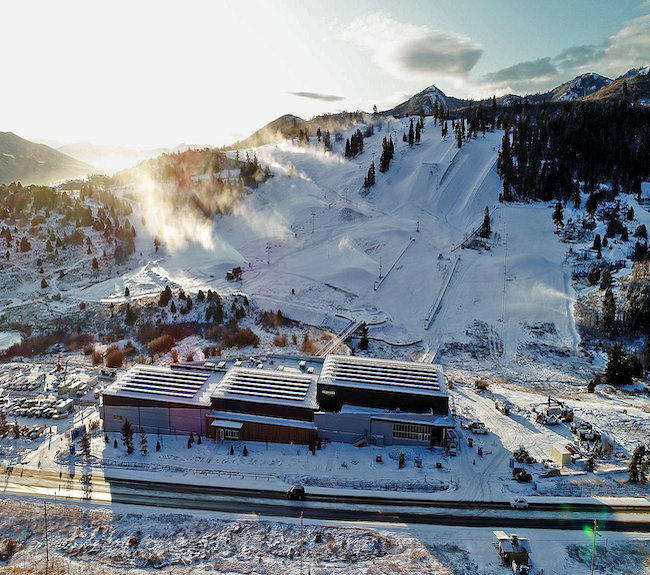 WOODWARD LIFT TICKETS
Woodward Park City has something to offer for all outdoor and action sport enthusiasts. Woodward features a world-class terrain park for skiing and snowboarding, in addition to a tubing hill suitable for everyone in the family.
>>
Click Here for Woodward Park City Lift Tickets
WOODWARD COVID-19 OPERATIONS
It's a privilege to share our passion for action sports with Woodward Park City members, guests, and campers; and we're stoked about the opportunity to do that again as Summit County transitions to the Stabilization Phase of recovery as Woodward reopens their doors for modified operations.
>>
Click Here for Woodward Park City COVID-19 Operations
Ski Utah Winter 20/21 Information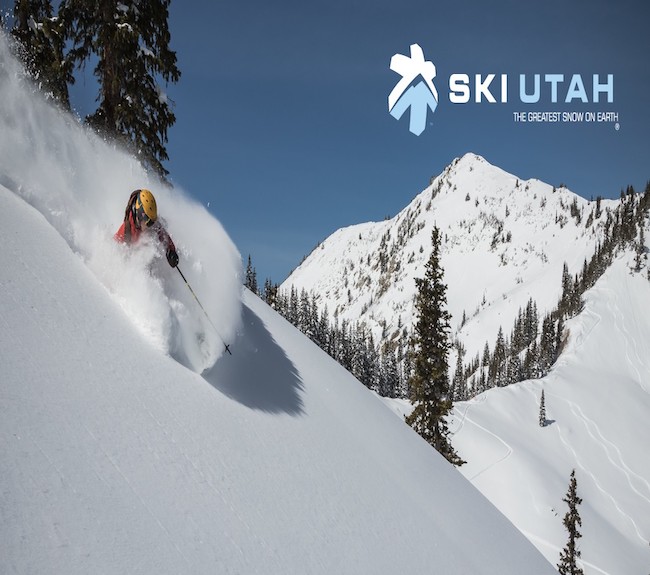 Utah's mountain resorts have created streamlined operations, consistent safety guidelines and unparalleled pass options and assurances to help you plan ahead and navigate skiing in Utah during the coronavirus pandemic. Be sure to plan ahead, read your ski resort's guidelines and restrictions ahead of time. If we all work together, we can have a great ski season here in Utah.
SKI UTAH INFORMATION
Ski resort operations may look a little different this year, but one thing will remain the same: the pure joy of skiing and riding on The Greatest Snow on Earth®. If you plan to go skiing or riding during your stay with us in Park City, be sure to plan ahead, read your ski resort's guidelines and restrictions ahead of time, and cooperate with resort staff! If we all work together, we can have a great ski season here in Utah. We can't wait to welcome you.
>> Ski Utah Info
Check Back Soon for More Updates
We'll continue to add local news & updates for winter 2020/21 as it becomes available, so check back again soon!
Start planning your winter adventure today!
Browse our portfolio
or call one of our local reservation specialists at (435) 571-0334 to customize your trip.
For more local updates & COVID resources,
click here