COVID-19 Frequently Asked Questions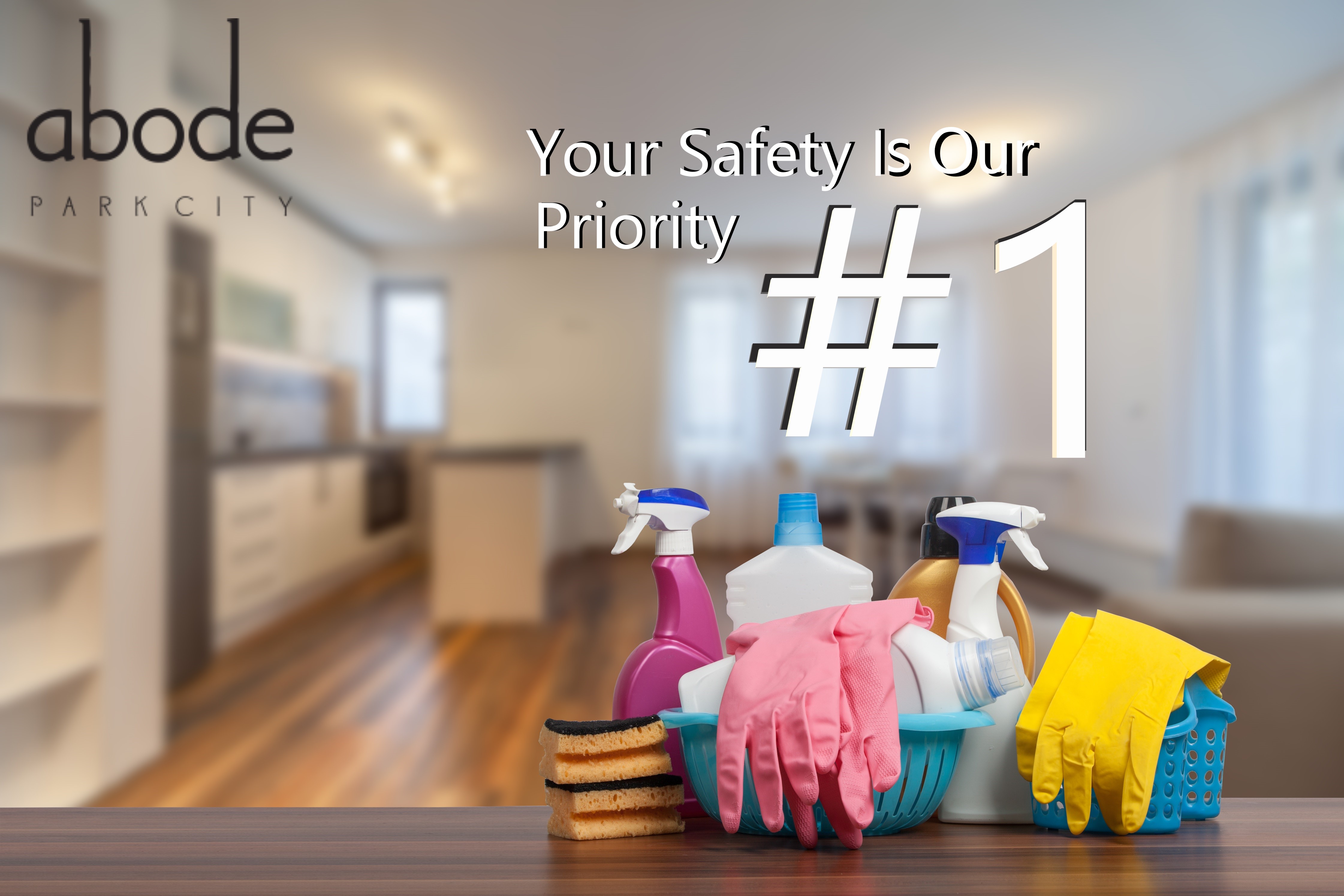 As our small mountain towns begin to welcome back visitors, we understand there are still uncertainties during these ever-changing times, and selecting a place to stay where you feel safe and comfortable for your vacation – or staycation – is more important now than ever. By choosing to book a stay with Abode Luxury Rentals, you are putting your trust in us to provide a safe and healthy environment for you and your family. We do not take that responsibility lightly.
Whether you're looking for a quick escape to the fresh mountain air, or a longer stay with all the amenities of home and more, consider Abode your safe haven.
Stay with confidence, and read more about our enhanced cleaning & sanitation protocols and how we'll customize a stay to best fit your needs and exceed your expectations, from a distance.
Have your cleaning procedures changed due to the impact of COVID-19?
At Abode we have very high cleaning standards. Due to the impacts of COVID-19 we have upped our already high level of service to include cleaning protocols per the CDCs recommended standards. Review our cleaning guidelines below.
Review Our Cleaning Guidelines
Launder all exposed linens separately.
Staff will wear non-surgical masks or face coverings, and gloves.
All reusable collateral to be removed from properties. Including: magazines, newspapers.trail maps.
Extra pillows and blankets stored in the guest room closets will be removed and available upon guest request.
When possible a 48-hour blackout period will be followed between arrival/departure period of any reservation.
Provide guests with their own sanitation solutions or wipes.
Employees working in guest areas will wear a non-surgical mask or face covering, and gloves.
High touch surfaces: door handles, counter-tops, work space surfaces, elevators, public restrooms will be sanitized hourly with EPA approved cleaners.
Snack, sundries and all loose products will be removed and service is suspended.
Housekeeping services are discontinued during guest stay.
Non-emergency maintenance services while the property/unit is occupied is discontinued. Emergency maintenance providers will wear non-surgical masks or face coverings, and gloves. Where possible, guest should leave the room/unit during service.
What is your cancellation policy
At Abode we want to be as flexible as possible and handle each unique situation as it arises. We offer credits to move your stay within the next year and try to with each of our guests. If you have any specific questions regarding your stay please contact us: (435) 565-1555 or
fill out this form on our website
Are Restaurants Open in your area?
Yes, the majority of our restaurants and dinning areas have opened for dine-in services while continuing takeout, curbside and delivery options. For an up to date list of restaurant openings and announcements, visit
Park City Restaurant Association
. As always, it's important to call ahead to confirm their hours of operation and services offered.
If I travel to the area should I bring my own paper supplies, Toilette Paper, Paper Towels, Napkins and other items in high demand right now ?
Nope! We have you covered and have those supplies in stock.
Start planning your next Park City Getaway Today!