7:47 pm, December 27, 2016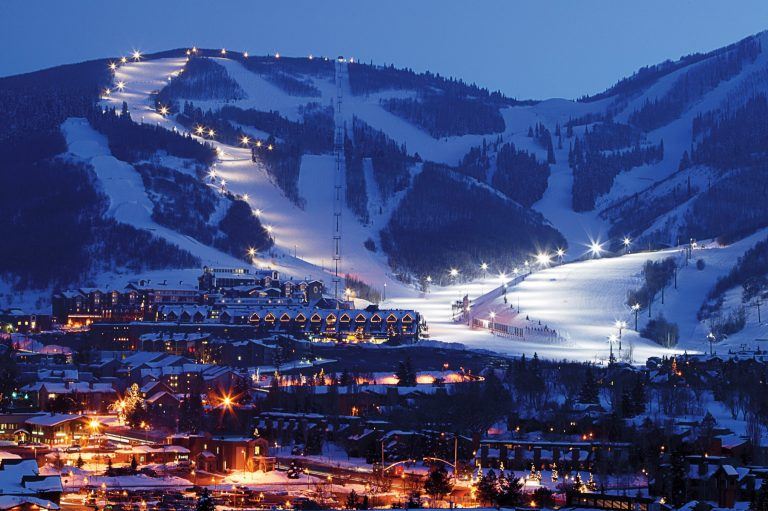 A short drive from the glorious capital that is Salt Lake City, Utah is Park City. If you are a fan of skiing on some of the best terrains with gorgeous snowy vistas, then this is the experience that Park City has to offer. Fly right into Salt Lake City International Airport and get shuttled in under an hour to the vacation destination of your dreams, if you are a ski aficionado.
Whether you ski or snowboard, the resorts in this area are top-notch. It's routinely ranked as one of the best places to ski in the United States, and it boasts the largest terrain areas in the United States. So if you are planning the best ski vacation, the search is over! Here are 5 things you need to know about Park City, Utah Skiing.
MULTIPLE RESORTS FOR PARK CITY UTAH SKIING
There are three main skiing sections of Park City. These include, according to USA Today Travel section, Deer Valley, the Canyons, and Park City Mountain Resort. Each of these snowy hills, mountains, and peaks is going to offer you the type of adventure skiing you like with different benefits.
Keep in mind though if you are a snowboarder, you are going to want to ski the Canyons, or Park City Mountain because the first one on the list doesn't allow snowboarding of any kind. It's just a nod to more old-fashioned skiing, but Deer Valley does have a wide variety of trails that appeal to the most novice of skiers, all the way to the "black diamonds", who have serious skills in the sport.
Just a fun fact the difficulty of slopes is measured by the percentage of the slope. Most of the advanced trails fall at a 40 percent slope and up. The bunny trails (green) are usually around 6 percent!
RENTAL OPTIONS
Abode Park City has excellent rental options that will all provide a significant five-star experience. This is a great trip for two on a romantic, active honeymoon, or a family ski trip for your extended relatives that will be remembered forever. Whatever the size of your party, Abode can accommodate in spades.
For example, Abode at Riverbend Ranch is 8 bedrooms, 9 bathrooms of pure luxe furnishings. You'll feel right at home on this ranch piece of real estate that is 16,800 square feet of living space, positioned along the Weber River which runs right through the property. The views and magical aura of this gem can't be denied.
On the opposite end of the size, spectrum is Abode On Mellow Mountain. A 4 bedroom with expansive views of the Deer Valley Resort. This is the absolute right size for a ski-loving family of four who wants to make their trip to Park City a cherished memory.
REWARDS AND RECOGNITION OF PARK CITY SKI RESORTS
When you go to either the Park City Mountain Resort or its partner the Canyons, you can buy a season pass. With the "Epic Pass Park City" you can enjoy special offers and privileges, like rental grade upgrade options. This also gives you a 15 percent off discount on any food and beverages "on the mountains." So you can grab a cup of hot chocolate between ski runs if you need to take a little break in front of a roaring fire.
Plus with their "Peaks Rewards" program you can earn points for any of the purchases you make while at the resorts. Exclusive discounts and offers will be made available through this special program. For example, you can treat your party to a few lessons in ski school, if you have some beginners in your group that might need a few pointers.
GETTING AROUND PARK CITY
Park City itself is easy to navigate. Just talk to our concierge about your stay because we're happy to arrange transportation services for you that will make getting to and from the slopes a piece of cake. Want a sleigh ride to dinner reservations? Just ask! We'll make getting around Park City fun and easy.
You can also rent a car to keep with you during your stay. That way you can visit the other attractions around the area, like shopping, galleries, or dining when you have had enough time on the slopes.
Or if you prefer to leave the driving to someone else, Uber and Lyft services are also available in this area. To get to the slopes, you can use their special UberSKI services which are, in their words, dedicated to serving the powderhounds of the area. Utah is actually the very first market to have this service.
STAYING NEAR THE SLOPES
Many people want the option of being able to "ski in and ski out" of their vacation home right onto the slopes. For example, there are major properties that ski right out of Deer Valley. These include some like, Abode at St. Regis, Abode in Deer Crest, and Abode on Jordanelle Way.
Another way to be as close as possible to the slopes is to stay at the Ski Out Park City properties. Some of those include Abode on White Pine, Abode at Golden Spruce, and Abode on Main which is about a block from the Park City Mountain Resort. This is truly a grab your gear and go opportunity that ski aficionados won't want to pass up.
Let's work together to make this ski trip one for the ages, call us today at Abode to custom plan a vacation experience that will be exactly what you are looking for in Park City.
THINGS TO DO IN PARK CITY