Your story starts here
Plan the Perfect Park City Getaway
Ready to start planning your perfect escape to the mountains? There's so much to do, the options can be overwhelming! Our team is here to take the headache out of your trip-planning, so we've compiled this list of planning resources, adventure inspiration & direct booking links from preferred partners to help you get started so you can make the most of your minutes in the mountains.

Our team truly understands the importance of curating experiences that are the foundation for lifetime memories for our guests. To enhance your stay, we are happy to help you not only with the essentials – pre-arrival grocery & bar stocking, preferred transportation, gear & childcare rentals, etc. – but curating unique experiences & adventures that are anything but ordinary, with our true concierge service.

For custom experiences, additional recommendations, or for help with trip planning, contact our Concierge Team with your wish list!
SUMMER ADVENTURES & ACTIVITIES
Park City may be best known for it's world-class winters, but summertime in Park City is a local's best kept secret!
WINTER ADVENTURES & ACTIVITIES
Of course you're here to ski and snowboard over the dreamy Utah powder-coated slopes. But there's more to this town than just the skiing!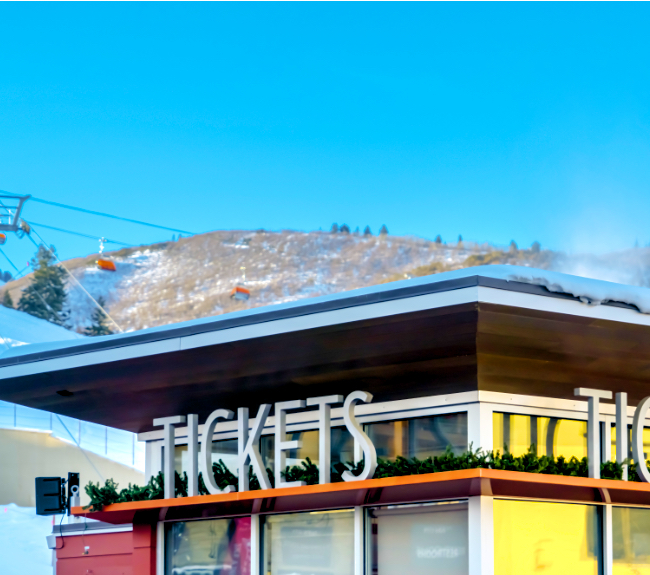 Utah is home to The Greatest Snow on Earth® and some of the best ski resorts around. Here you'll find endless pockets of powder, snowy red rock views, welcoming slope side culture, and the unmatched accessibility of it all. No matter what brings you to ski or ride in Utah, make sure you have enough time to take it all in.
PARK CITY MOUNTAIN RESORT
Park City Mountain Resort is scheduled to open for winter operations on Sunday, Nov. 28 at Canyons Village.
Lift tickets will be limited Dec. 25 - Jan. 2, Jan. 14-17, and Feb. 18-27 this season. Secure your lift access and purchase your Epic Pass or Epic Day Pass today!
LAST CHANCE TO GET A PASS: DEC. 5 >>
Buy Online, skip the line: Get your Lift Tickets now!>>
Park City Mountain Resort is the largest ski resort in the U.S. Towering over our charming, historic mountain town, it can be accessed from
three winter base areas
– Historic Old Town, Park City Mountain Village & Canyons Village. This is the only place where you can spend the day exploring 3,200+ vertical feet over 7,300+ acres of skiable terrain of dynamic skiing or cruise the gentle rolling terrain at the High Meadow Park.
A Park City Mountain lift ticket or Vail Resorts Epic Pass provides access to the largest ski resort in the U.S. Starting with the 2020/2021 Winter Season, Vail Resorts has implemented a reservation system that prioritizes pass holders and manages daily on-mountain capacity.
Park City Mountain Village
1345 Lowell Ave
Park City, UT 84060
Canyons Village
4000 Canyons Resort Dr.
Park City, UT 84098
Town Lift Plaza
825 Main St.
Park City, UT 84060
DEER VALLEY RESORT
To help you make the most of your ski vacation, Deer Valley limits the number of lift tickets sold each day. Pre-purchase your lift tickets in advance to guarantee access to the mountain, especially if you have booked lessons, rentals or other products.
Day-of, on-site, lift ticket sales will not be available this ski season.
Deer Valley Resort Lift Tickets are currently available for pre-purchase.
CLICK HERE
to buy now.
For those looking to ski Deer Valley with direct-to-lift access, they offer either Adult seven day a week or weekday-only, Military, Senior, College Student, Young Adult, Child and Tot Season Pass options, as well as seven-day Ikon Passes.
CLICK HERE
to learn more about passes.
Deer Valley Resort, known as the ski resort that has revolutionized ski-area service, is nestled in Utah's picturesque Rocky Mountain Wasatch Range. Since opening in 1981, they have committed themselves to providing the highest level of service and convenience in the industry. Exceptional guest service, consistent quality and attention to every detail are all part of the Deer Valley creed. The resort is consistently recognized as best in the industry for dining, guest service and mountain grooming. With over 2,000 acres of varied terrain spread over six mountains, there is something for every skier. *NOTE: Deer Valley is a skiers-only resort.
Deer Valley Resort – Snow Park Base
2250 Deer Valley Drive South
Park City, UT 84060
Deer Valley Resort – Silver Lake Village
7815 Royal St.
Park City, UT 84060
WOODWARD PARK CITY
Woodward Park City
is a world-class, year-round action sports destination with a state-of-the-art indoor action sports hub and more than 60 acres of outdoor action sports and mountain parks.
To purchase lift tickets visit
CLICK HERE >>
Woodward Park City
3863 Kilby Rd.
Park City, UT 84098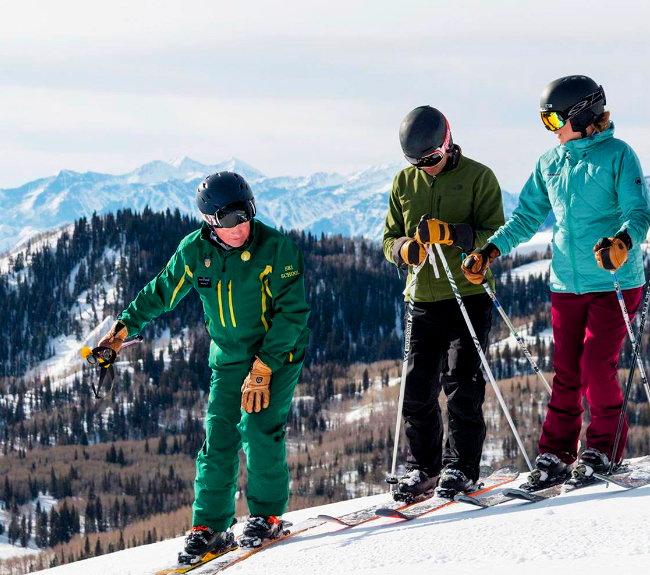 It doesn't matter if you're 2 or 92, thanks to world-class instructors and expansive terrain you can learn to ski or snowboard, improve technique and skills, and conquer the mountain for a once-in-a-lifetime opportunity that can't be missed.
PARK CITY MOUNTAIN RESORT
Park City Mountain Resort offers a wide variety of individual and group lessons that cater to every skill level. Whether you prefer steep, technical terrain or flat and forgiving slopes, from 1:1 instruction to private or small group lessons (max of 6 participants) PCMR has a lesson to help you sharpen your skills and explore the mountain with confidence, always ensuring your safety.
EXPLORE ALL SKI & SNOWBOARD LESSONS AT PARK CITY MOUNTAIN>>
COVID-19 INFORMATION
Exposure to COVID-19 is an inherent risk in any public location where people are present. The resort has implemented protocols to prioritize guest health and safety, but we cannot guarantee you will not be exposed to COVID-19 during your visit. The risk of being exposed or becoming sick due to COVID-19 cannot be eliminated. Every skier and rider shares the responsibility for a safe and healthy skiing experience. It is your responsibility to read and comply with all instructions and signage posted at the resort and on the resort's website. Stay home if you are sick or experiencing symptoms of COVID-19. Wear a face covering in designated areas and maintain at least 6 feet physical distancing from other guests, including in lift lines. Wash and sanitize your hands frequently.
LEARN MORE>>
about Park City Mountain Resorts Enhanced Safety Protocols and What to Expect for your lesson.
DEER VALLEY RESORT
Deer Valley Resort takes pride in their award-winning ski school for adults and children. The academy is based on the Gold Standard of Instruction, offering lessons that are customized to guests based on their individual abilities and goals. Get better, have more fun, take your skiing to the next level.
EXPLORE ALL SKI LESSONS AT DEER VALLEY RESORT>>
COVID-19 LESSON NOTICE
During this exceptional time, we will continue to provide Deer Valley's Gold Standard of Instruction. We are taking extensive measures to comply with COVID-19 cleaning and operating procedures and guidelines. A lesson reservation does not guarantee a lift ticket, so if you are not a Deer Valley Season, Ikon or Ikon Base Pass holder, please plan to purchase your lift ticket well in advance. Lift tickets will not be available for purchase on the day of a lesson, or at the ticket window. PLEASE COME PREPARED TO HIT THE SLOPES. Please familiarize yourself with our winter operations plan before your arrival.
Read Deer Valley Resorts Covid-19 Plan & Guidelines>>
WOODWARD PARK CITY
Woodward Park City is a nationally recognized academy for extreme sports. Learn from the best Ski, Snowboard, Mountain Mike, Skateboard, BMX, Scooter, Parkour, Cheer & Digital Media instructors in the world! Woodward Park City offers year-round classes, camps, lessons and programs for first timers all the way to olympic hopefuls
EXPLORE ALL LESSONS & CAMPS AT WOODWARD PARK CITY>>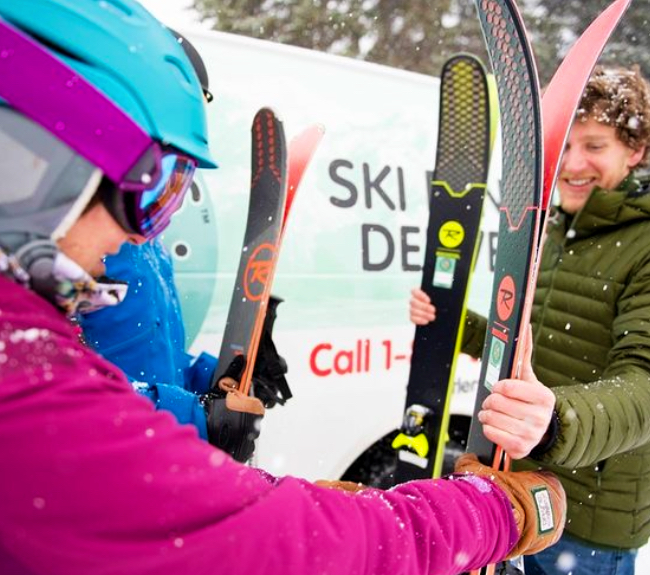 It doesn't matter if you're 2 or 92, thanks to world-class instructors and expansive terrain you can learn to ski or snowboard, improve technique and skills, and conquer the mountain for a once-in-a-lifetime opportunity that can't be missed.
SKI BUTLERS RENTALS & DELIVERY
Abode Luxury Rentals has exclusively partnered with Ski Butlers delivers top quality ski and snowboard equipment through the simplest and most convenient processes, all while keeping you and your family safe with their COVID-19 protocols. No need to wait in line, enjoy safe rentals delivered straight to you. After trying Ski Butlers' service you will never want to stand in a crowded ski shop again!
BOOK RENTALS NOW>>
Delivery:
Ski Butlers will deliver all your equipment rentals directly to your accommodations. They bring extra boots for a guaranteed perfect fit.
Support:
Ski Butlers will meet you to switch out any equipment you like throughout your rental period. Simply give them a call and they'll meet you within 45 minutes.
Pickup:
On your final rental day, Ski Butlers will come to your accommodations to pick up all your rental equipment. You do not need to be present for pickup.
Safety:
Team members will be wearing gloves and masks at all times and will be disinfecting the shop, equipment and delivery vehicles each morning, afternoon and evening. Customers will have the option for no or limited touch boot fittings.
WHITE PINE TOURING
White Pine Touring
is an outdoor retailer specializing in mountain biking, backcountry skiing, cross country skiing, snowshoeing, and rock climbing, renting top-of-the line equipment and offering guided mountain biking, road biking, hiking, and rock climbing as well as lessons throughout Park City's 450 miles of trails and the neighboring Uinta Mountains.
EXPLORE WHITE PINE TOURING'S GEAR RENTALS>>
White Pine Touring
1790 Bonanza Dr.
Park City, UT 84060
COLE SPORT
Cole Sport
Cole Sport, a Park City, Utah based ski shop, is proud to offer a variety of products and services to meet the needs of all skiers and snowboarders in the area. Whether you need ski tuning, ski or snowboard rentals, ski clothing, bike gear or rentals, Cole Sport can help.
EXPLORE WHITE PINE TOURING'S GEAR RENTALS>>
Park Adventure
1615 Park Ave
Park City, UT 84060
Silver Lake Village
7620 Royal St
Deer Valley, UT 84060
Park City Mountain Village
1385 Lowell Ave
Park City, UT 84060