Winter has arrived and we are beyond excited!! Our mountain towns just received 20 inches of snow with more on the way! AND we are about 10 days out from opening day at Park City Mountain Resort! If your family prioritizes skiing and snowboarding while visiting, then easy access to the slopes is a must. Stay at Park City slopeside with us as we have many properties that can get you as close as possible to the action with near mountain, on-mountain, and ski-in/ski-out access. Staying close to the mountain makes logistics much easier, one less thing to think about while you are on vacation.
PARK CITY SLOPESIDE RETREATS
ABODE AT GRAND LODGE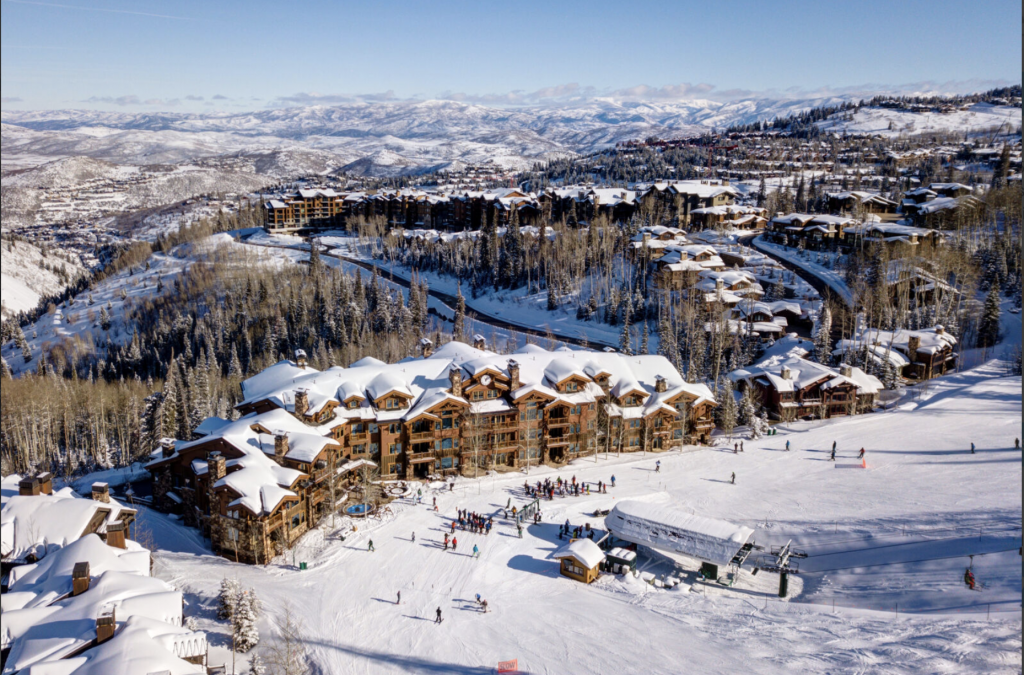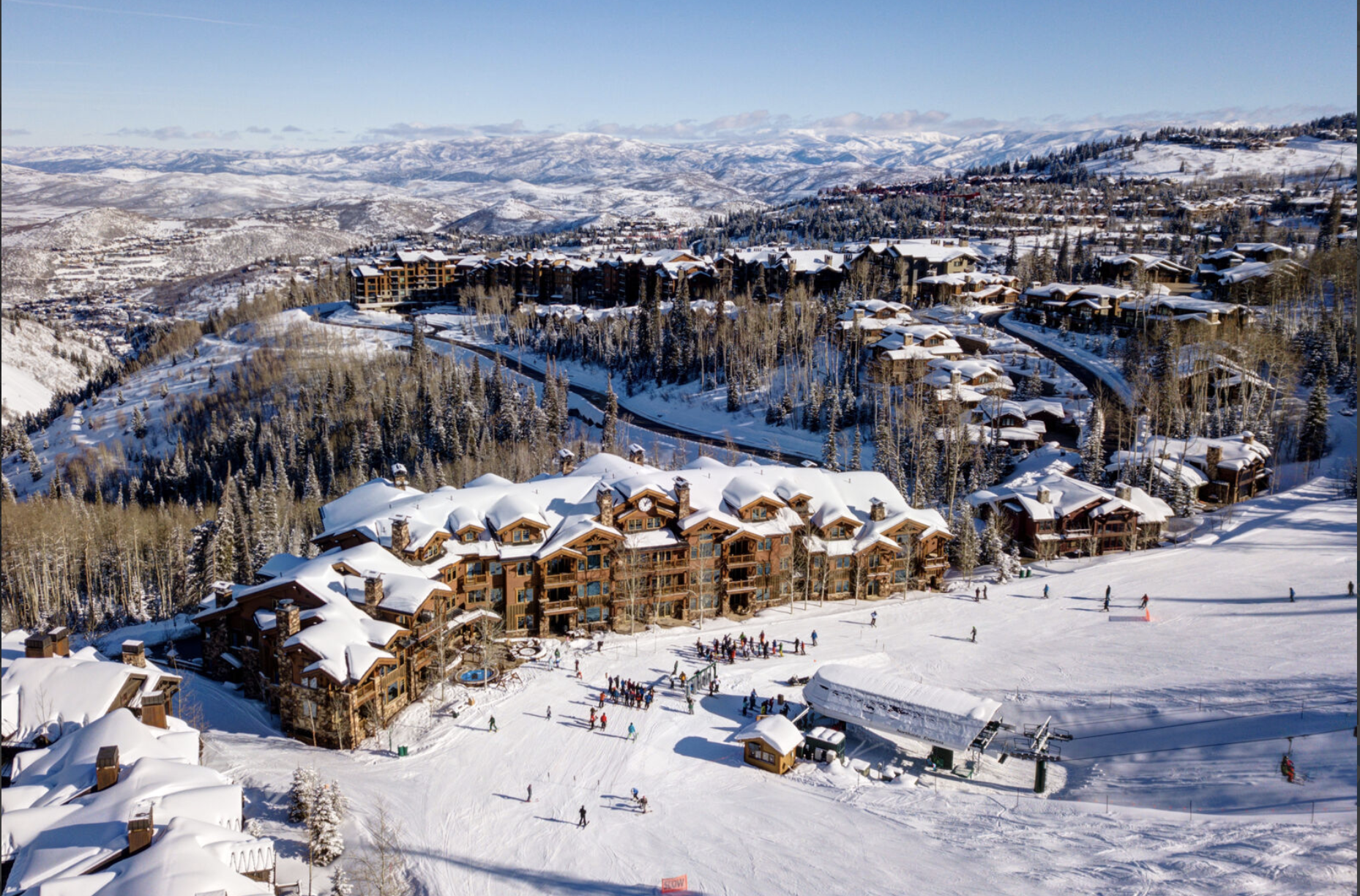 Nestled in the Empire Pass area of Deer Valley Resort, this luxurious ski lodge sits at the base of the Northside lift where you can directly access the widest variety of terrain at Deer Valley Resort. Abode at Grand Lodge brings new meaning to luxury with our top floor five-bedroom residence. Enjoy the perks of the ski locker room, common area hot tubs, and complimentary shuttle service around Park City.
BLACK BEAR LODGE BY ABODE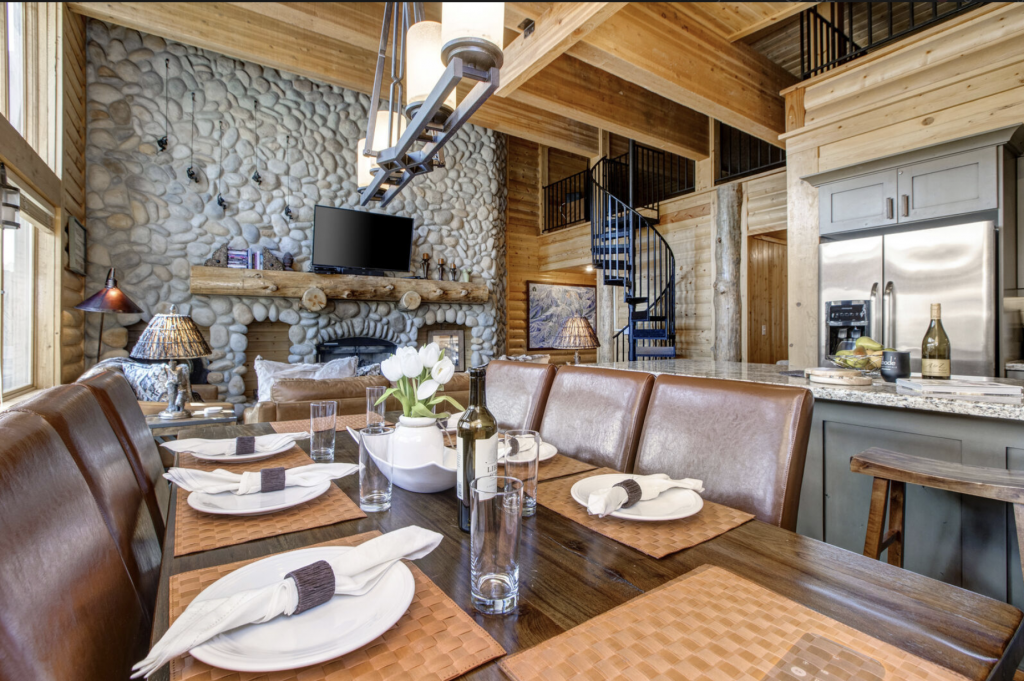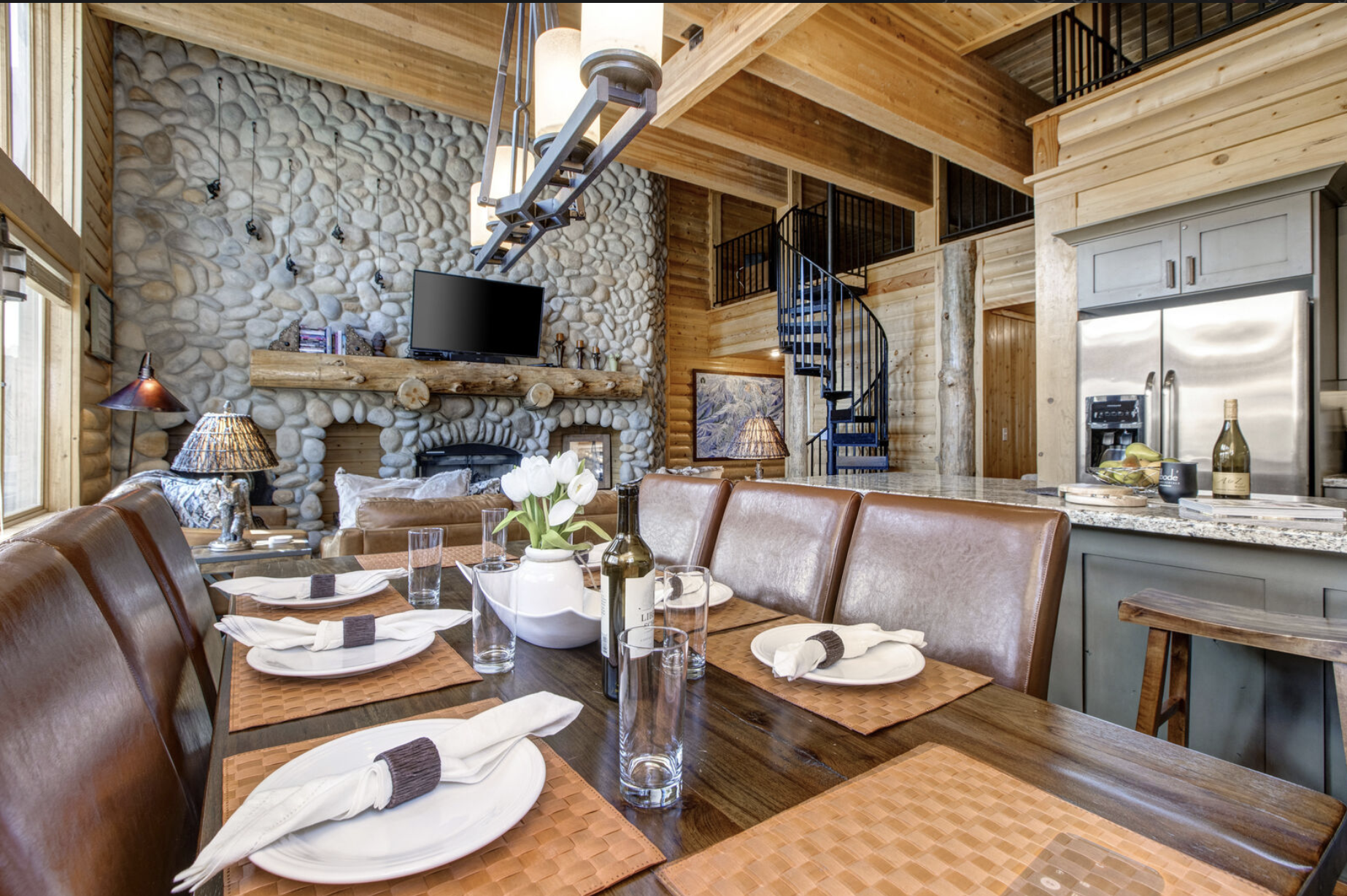 Enjoy a stay at one of our many properties at Black Bear Lodge.  The log exterior is reminiscent of the grand old lodges of the American West and is a favorite destination in Deer Valley Resort's Silver Lake Village. Located just across the street from the slopes book a getaway that checks off of all the boxes for a great Deer Valley ski trip!
ABODE AT IRONWOOD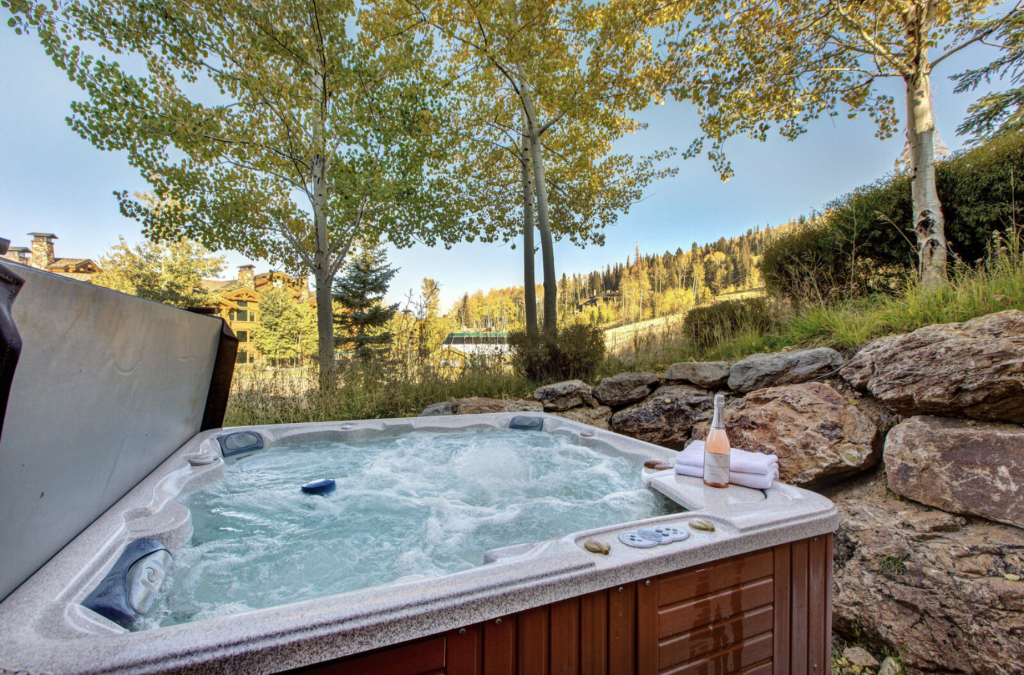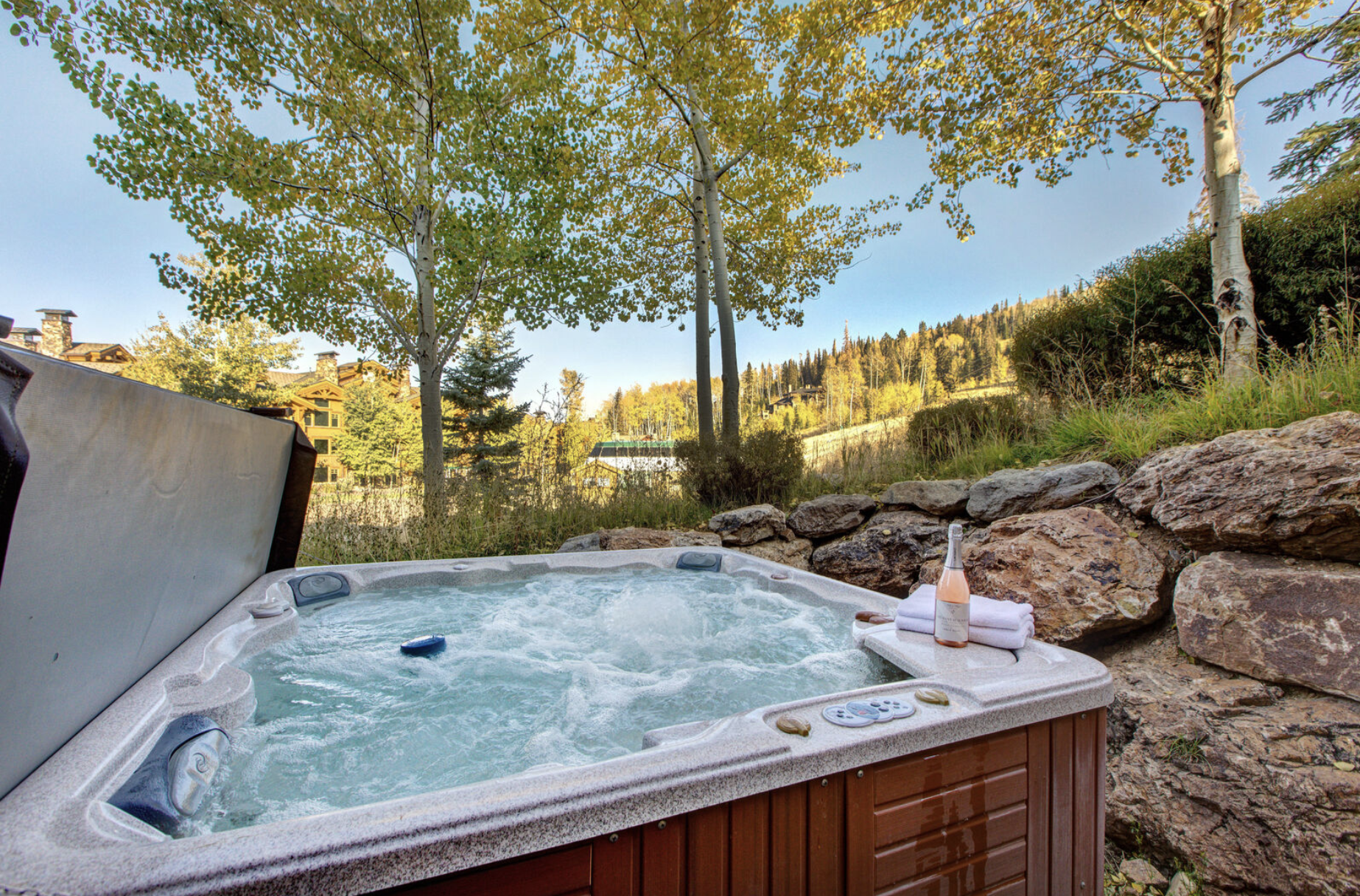 Imagine spending the winter enjoying time spent with family and friends while staying on the slopes of Deer Valley. Abode at Ironwood is an exquisitely remodeled 5 bed, 5.5 bath home that sleeps 12 and is located right on Deer Valley's coveted Northside Chairlift 'Ski Beach'. Not only do guests have direct access to Flagstaff Mountain Peak's variety of Green, Blue, and Black ski runs, but also to the Lady Morgan section of Deer Valley which provides some of the best expert terrains in Deer Valley.
ABODE AT BLUEBIRD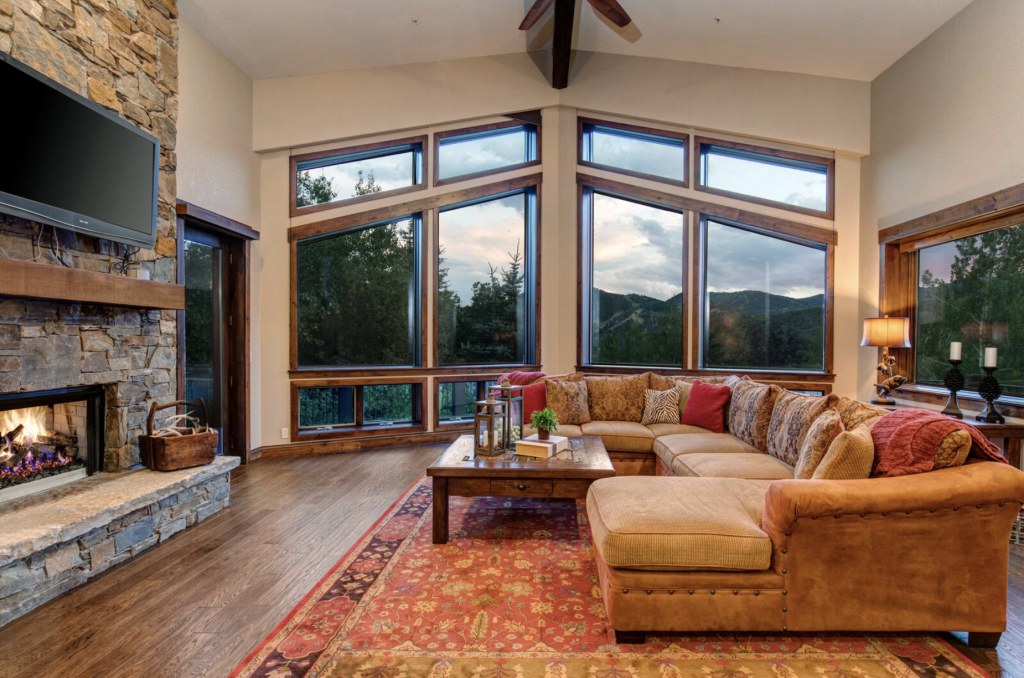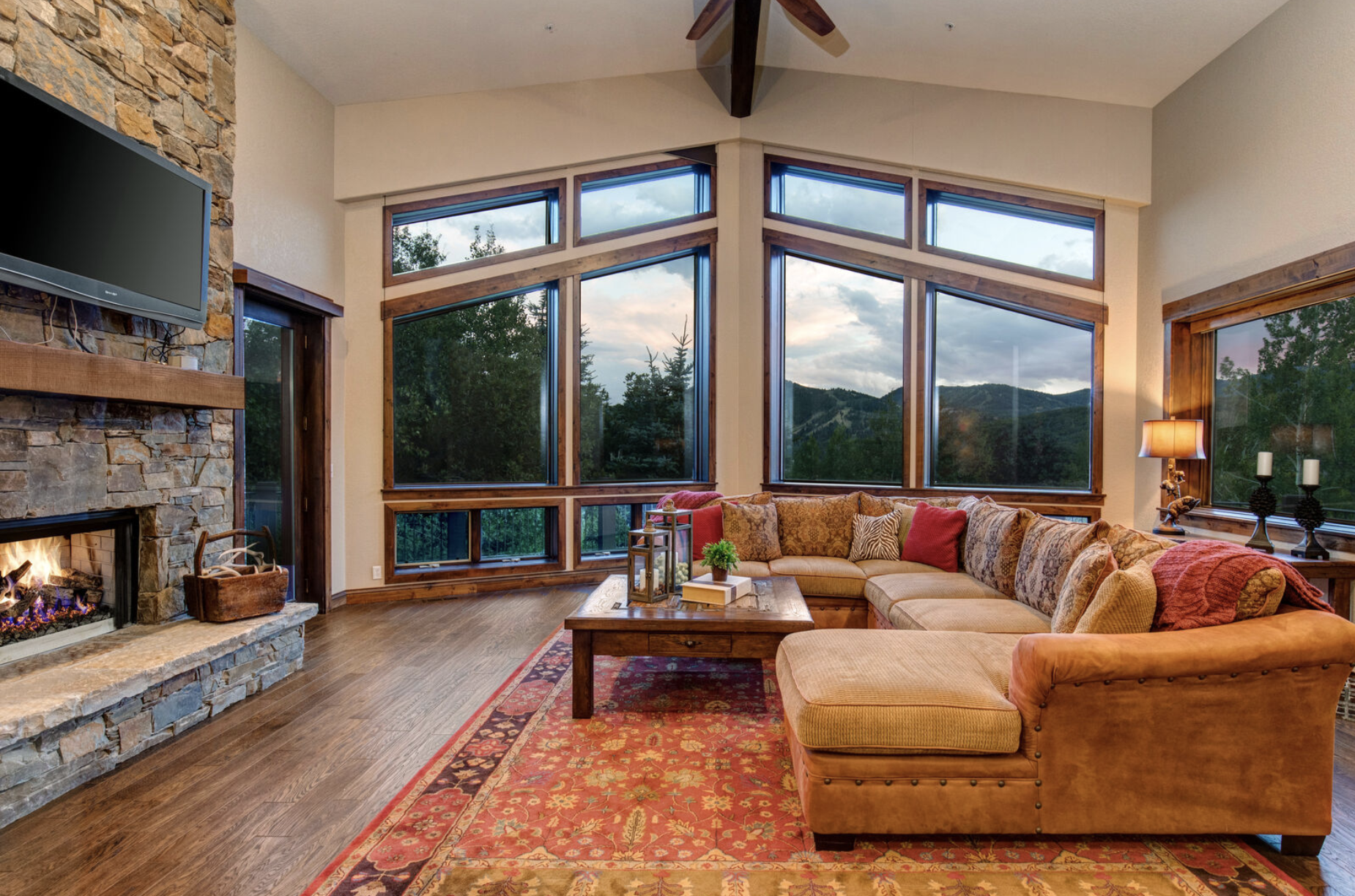 Abode at Bluebird is a fabulous family ski home near the slopes of Deer Valley Resort with spectacular views of Park City and Deer Valley. Enjoy this property with its big picture windows, floor-to-ceiling stone fireplace, game room, plus many other amenities.
ABODE AT KINGS CROWN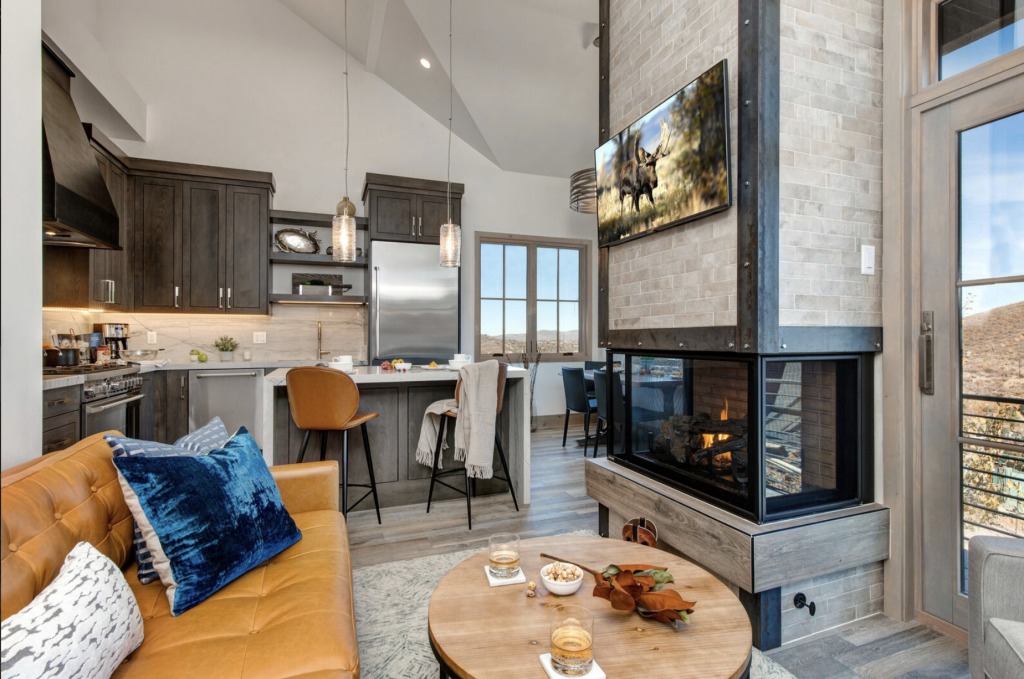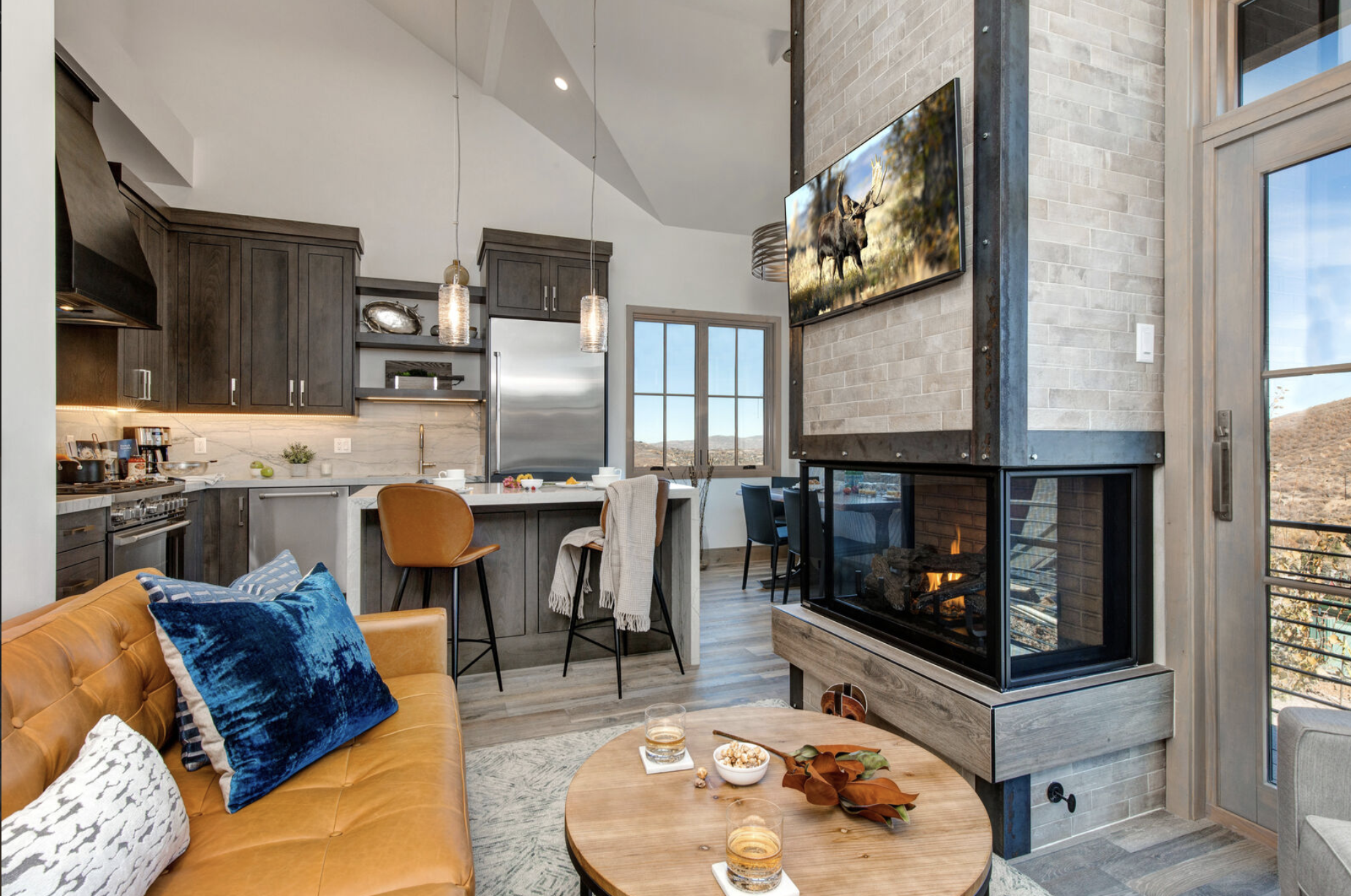 This brand new custom-built home is nestled at the base of Park City Mountain Resort in the last community to ever be built directly on the resort. Abode at King's Crown is part of a brand new slope-side community, offering a unique living space that will provide you and your family with a gateway to world-class skiing right out your front door as well as being in close proximity to Park City's iconic Main Street. When you stay here you have the added perk of being able to ski home for lunch! **Please note that the surrounding development is under construction through winter 2021/2022.
With Deer Valley set to open this weekend, come enjoy a ski getaway with family and friends as all the Park City resorts will now be open.  With close proximity to Deer Valley Resort and the Silver Strike Express chair right outside the door, our newest rental is a skiers dream.  This rental unit garnishes the finest stone and most beautiful touches throughout, while providing panoramic views of Empire Canyon, Jupiter Peak, and Deer Valley Resort.
The Flagstaff building offers great amenities for guests to take advantage of, including a pub.
Relax by the fire and enjoy the beautiful mountain views.
The kitchen features high end appliances and fine stone finishes.
Share the beautiful views with family as you enjoy breakfast in this custom breakfast nook.
The three bedrooms have rich finishes and can accommodate up to 10.
Relax by the fireplace as you enjoy a long soak in the tub.
After a long day of skiing, relax with a glass of wine and enjoy the views from your private outdoor area.
Come play games or watch movies in the Flagstaff media room.
Spend some time with family and friends and enjoy each others company as you relax in the Flagstaff lobby.
Come enjoy a relaxing getaway in Park City this Winter and experience this beautiful mountain retreat. To learn how to book this property and see more pictures, click here.
Here are some of the features again:
3 bedrooms, 3.5 baths- accommodates up to 10
Located next to Deer Valley Resort
Beautiful finishes throughout
Spectacular views of mountain scenery and resorts
Come join us this winter season for a relaxing getaway and world class skiing.  Book it now.
LUXURY SKI IN – SKI OUT AT DEER VALLEY
Abode's feature property of the week is the abode in the Belles at Deer Valley:
Located at mid-mountain in Deer Valley, this private ski home offers a year-round escape for groups, families and space-loving singles. The ski-in/ski-out property is close to all the great slopes and summer hiking trails, and has the 4,500-square-foot spread over three stories, with a fully equipped kitchen, four bedrooms, a central hub family room and a second living area downstairs with a pool table.An escape for families or groups of friends, this spacious luxury home sleeps up to 12 guests.Most of the bedrooms have wooden beams on the walls, while river rock accents in the living area add a rustic contrast to the elegant furnishings. Oversize windows frame the mountain scenery in most rooms, but one of the best views is from the large back deck (which also has a hot tub and barbecue grill) overlooking the Wasatch Range. The home is also just minutes from Main St and comes with shuttle service and a personal concierge. It is all right here for the perfect Deer Valley vacation.
Book online and use the code SUMMER to receive 25% off. We are also offering early winter discounts at 15% off with the code EARLY BIRD. Just give us a ring at 888.841.9990 if you have any questions. BE sure to ask about our vacation packages too!
MARCH SKI VACATION SPECIAL IN PARK CITY – DEER VALLEY SKI IN/SKI OUT
Check out this week's feature special, the abode in the Belles at Deer Valley. This home features beautiful mountain views, this spacious private home is conveniently located directly across the street from the "Silver Dollar" ski run in the mid-mountain Silver Lake area of Deer Valley Resort. This home has all the luxury features to make your perfect ski vacation, and it is only 4 minutes from Park City's Main St.
Call or email us to receive 35% off!!! 888.841.9990 or rob.alday@www.abodeparkcity.com
Check out some of this Deer Valley luxury ski homes features:
Personal Concierge
4bd/5ba
Two King Beds, One Queen Bed, Two Double with Capt. Bunks
Personal Chef
Childcare
Car Service
Personalized Excursions
Luggage Shipping
Ski Valet
Laundry Service/Dry Cleaning
Apres Ski/Happy Hour Bartender
Wifi/High Speed Internet
Ski In/Ski Out

Ski Access
Main Street Access
Gourmet Kitchen
BBQ Grill
Vaulted Ceilings
Hot Tub/Spa
HDTV
Steamroom/Steam Shower
Garage
Fireplace
Deck
Stereo/Surround Sound
Mountain Views